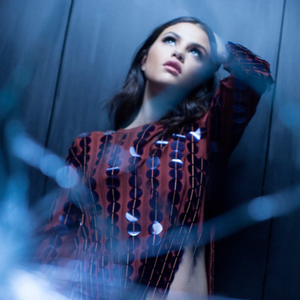 Revival is the second studio album by American singer Selena Gomez. It was released on October 9, 2015, by Interscope and Polydor Records. Ms. Gomez began planning the project in 2014, at which time she left her previous label Hollywood Records and subsequently joined Interscope and Polydor, and continued work into 2015. The record was inspired by the work of a range of artists, especially Christina Aguilera's sophomore studio album Stripped (2002), and Gomez's trip to Mexico, where she defined the album's sound. Working with a handful of songwriters, Gomez co-wrote eleven out of the sixteen tracks that made the
Read Full Bio
Revival is the second studio album by American singer Selena Gomez. It was released on October 9, 2015, by Interscope and Polydor Records. Ms. Gomez began planning the project in 2014, at which time she left her previous label Hollywood Records and subsequently joined Interscope and Polydor, and continued work into 2015.

The record was inspired by the work of a range of artists, especially Christina Aguilera's sophomore studio album Stripped (2002), and Gomez's trip to Mexico, where she defined the album's sound. Working with a handful of songwriters, Gomez co-wrote eleven out of the sixteen tracks that made the album's tracklists. The album reflects her journey since 2013, including the media scrutiny on her personal life. As executive producers, Gomez, Danny D, and Tim Blacksmith collaborated with producers including Hit-Boy, Rock Mafia, and Stargate to achieve her desired new sound. Their efforts resulted in a primarily a pop record, being the genre showcased in form of midtempo electropop, dance-pop and R&B, connected by a tropical beach sound and lyrics that discuss love and confidence.

Revival received generally positive reviews from contemporary music critics, who appreciated its overall production and Gomez's vocals. It also entered on several year-end list of best albums. The record debuted at number one on the U.S. Billboard 200 with first-week earnings of 117,000 units, of which 85,000 were pure album sales. In doing so, it became Gomez's second consecutive number-one album, after Stars Dance (2013). On February 2, 2016, the RIAA certified Revival Gold, denoting 500,000 album-equivalent units (including albums sales, streaming and track-equivalent units) sold in the United States.

With its singles "Good for You" (featuring rapper A$AP Rocky) and "Same Old Love" both reaching number five and "Hands to Myself" charting at number seven on the Billboard Hot 100, Revival is further distinguished as Gomez's first record to house multiple top 10 singles in the United States; all of which became her first three number-one singles on the Mainstream Top 40 chart. Gomez promoted the album with several televised performances and embarked on her Revival Tour in May 2016, which will visit North America, Asia, and Europe.
Genre not found
Artist not found
Album not found
Search results not found
Song not found
I dive into the future
But I'm blinded by the sun
I'm reborn in every moment
So who knows what I'll become
I feel like I've awakened lately
The chains around me are finally breaking
I've been under self-restoration
I've become my own salvation
Showing up, no more hiding, hiding
The light inside me is bursting, shining
It's my, my, my time to butterfly
What I've learned is so vital
More than just survival
This is my revival
This is a revival
Oh-oh-oh-oh
Oh-oh-oh
Oh-oh-oh-oh
Revival
Oh-oh-oh-oh
Oh-oh-oh
Oh-oh-oh-oh
Revival
I'll walk through the fire, I'll begin again
I'll burn through my skin
'Cause I, 'cause I wanna feel it
Reaching for the truth, not afraid to lose
What shot out of me like a rifle, was a revival, revival
Yeah, yeah, yeah, yeah, yeah, yeah, yeah
I admit, it's been painful, painful
But I'll be honest, I'm grateful, grateful
It's my, my, my time to realize
What I've learned is so vital
More than just survival
This is my revival
This is a revival
Oh-oh-oh-oh
Oh-oh-oh
Oh-oh-oh-oh
Revival
Oh-oh-oh-oh
Oh-oh-oh
Oh-oh-oh-oh
Revival
This won't take too long, you'll see
I'm just tryna get to me, ooh
What shot out of me like a rifle, was a revival, revival
What I've learned is so vital
More than just survival
This is my revival
This is a revival
Oh-oh-oh-oh
Oh-oh-oh
Oh-oh-oh-oh
Revival
Oh-oh-oh-oh
Oh-oh-oh
Oh-oh-oh-oh
Revival
What I've learned is so vital
More than just survival
This is my revival, this is a revival
Lyrics © Universal Music Publishing Group, Downtown Music Publishing, Kobalt Music Publishing Ltd., Warner Chappell Music, Inc.
Written by: Antonina Armato, Selena Gomez, Adam Schmalholz, Chauncey Hollis, Julia Cavazos, Justin Tranter, Timothy Price

Lyrics Licensed & Provided by LyricFind
To comment on specific lyrics,
highlight them