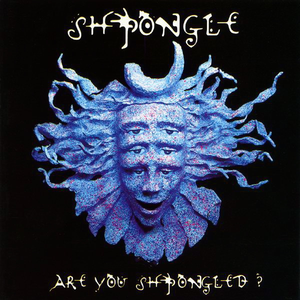 A garden of sound full of blooms, bibbles and trippy beats, bending your body into shapes and twisting your ears. Clear your schedule and Open your Mind * Required Fields Shpongle's first album needs no introduction anymore. Its release in 1998 saw a new world unfurl right in front of everybodies eyes. Nobody is ever the same again after this album. Still selling today as well as it ever did... its success is simply astounding. Simon Posford and RajaRam really hit the nail on the head with this collaboration, the echoes of which are resonating stongly through the consciousness of
Read Full Bio
A garden of sound full of blooms, bibbles and trippy beats, bending your body into shapes and twisting your ears. Clear your schedule and Open your Mind

* Required Fields
Shpongle's first album needs no introduction anymore. Its release in 1998 saw a new world unfurl right in front of everybodies eyes. Nobody is ever the same again after this album. Still selling today as well as it ever did... its success is simply astounding. Simon Posford and RajaRam really hit the nail on the head with this collaboration, the echoes of which are resonating stongly through the consciousness of all who heard it. They now have three albums and a Remixes album with a fourth one well underway. For 10 years they've been globetrotting to all corners of the world playing this music, from the top of Mount Fuji in Japan to valleys and beaches in Brazil, to clubs in Russia and now back to London for the first UK performance of Shpongle LIVE with a 7 piece band taking place on Halloween 2008. Almost exactly 10 years after the first release.

This album spawned a legion of imitators, but no one ever came close to attaining what these two have achieved time and time again. Stand by for their fourth album coming soon. In the meantime, get your mind into this and out of everything, because this, ladies and gentlemen, is where it all began.
Genre not found
Artist not found
Album not found
Search results not found
Song not found
Shpongle Falls
Shpongle Lyrics
"A circular vortex, spinning, spinning..."
Lyrics © O/B/O APRA AMCOS

Lyrics Licensed & Provided by LyricFind
To comment on specific lyrics,
highlight them