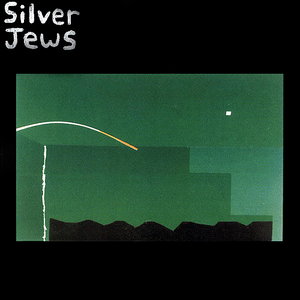 The Natural Bridge is the second full-length studio album by indie-rock group the Silver Jews. Released in 1996 as an LP and CD on Drag City (DC101) in America and Domino (WIG28) in Europe, The Natural Bridge was engineered and mixed by Michael Deming and Thom Monahan and features cover art by Mike Flood. Featured musicians include: David Berman; Matt Hunter; Rian Murphy; Peyton Pinkerton; and Michael Deming. Some tracks on the album were originally recorded using members of the Scud Mountain Boys as Berman's backing band, but scrapped. None of these recordings have ever been released, and were rumored
Read Full Bio
The Natural Bridge is the second full-length studio album by indie-rock group the Silver Jews. Released in 1996 as an LP and CD on Drag City (DC101) in America and Domino (WIG28) in Europe, The Natural Bridge was engineered and mixed by Michael Deming and Thom Monahan and features cover art by Mike Flood. Featured musicians include: David Berman; Matt Hunter; Rian Murphy; Peyton Pinkerton; and Michael Deming.

Some tracks on the album were originally recorded using members of the Scud Mountain Boys as Berman's backing band, but scrapped. None of these recordings have ever been released, and were rumored to have been destroyed.

Another 1995 session, with Pavement members Stephen Malkmus, Bob Nastanovich, and Steve West, was aborted when Berman stormed out of the recording studio. The remaining musicians used the paid studio time to record Pavement's Pacific Trim EP.
Genre not found
Artist not found
Album not found
Search results not found
Song not found
How to Rent a Room
Silver Jews Lyrics
No I don't really want to die
I only want to die in your eyes
I'm still here below the chandelier
Where they always used to read us our rights
I want to wander through the night
As a figure in the distance even to my own eye
Have you ever rented a room
Have you ever even rented a room?
An anchor lets you see the river move
But now that your evil dreams came true
There on your face
A row of teeth he'll come to replace
I know you laughed when I left
But you really only hurt yourself
When you see your curtains move in the wind
You can bet I'm betting against you again
'Cause I'm a man who has a wife who has a mother
Who married one but she loved another
You're a tower without the bells
You're a negative wishing well
I should have checked the stable door
For the name of the sire and dam
You were always at the dogtrack
With your brother and all his friends
Chalk lines around my body
Like the shoarline of a lake
You're laughter made me nervous
It made your body shake to hard
Now there's a lot of things that I'm gonna miss
Like thunder down country and the way water drips
When you're running for the door in the rain
Read the metro section...see my name
No I didn't really want to die
I only wanted to die in your eyes
Grant me one last wish
Life should mean a lot less than this
Lyrics © ROUGH TRADE PUBLISHING

Lyrics Licensed & Provided by LyricFind
To comment on specific lyrics,
highlight them