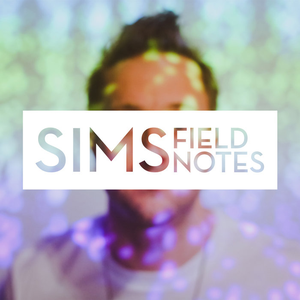 The most well known Sims is part of the Doomtree collective and is a prominent up-and-coming figure on the underground hiphop scene. He released his first full length album in July 2005, Lights out Paris. He released False Hopes 14 in 2009. In 2011, he released Bad Time Zoo to critical acclaim.

There is another artist known as SIMS, who is the creator of RAS (Respectful Alliance of Souldierz) a multi-cultural hiphopcru. Before he made his music, he started dancing on old school and he also was active as a graffiti writer.
Genre not found
Artist not found
Album not found
Search results not found
Song not found
L'Audace
Sims Lyrics
Have the miles tamed you? I could change that
Pick apart the order blind and the former stop
Pick apart the little lines and the borders drop
And that's where I am traveling
To the edges like I'm Shackleton
Win hard, lose hard, but I don't abandon ship
Throw the raft away
Let the roar take place
Understand that there is no safe
Just nets in the way trying to hold my shape
In my wake I want freedom, I want poetry, I want danger, I want sin
I'm a heretic, I am arrogant, I'm American, now let's begin
In the core of the storm, when it rips up the floorboards
And it gets to your forlorn heart
Yeah we're all war torn
But I go so lightly, lightly
And bottle that lightning that's stored up inside me
To incite those like me
They're looking for juice, I'm looking for pulp
They're looking for a purpose, I'm looking for a pulse
Don't gimme fiction, gimme fire, I won't be pacified
You feel your chest drumming?
You feel them strings humming?
That's blood. Vibrate. Vibrate
Have the miles tamed you? I could change that
And we could argue about what constitutes insane
Who's got the tooth and who is subdued but that is inane
We could run blame or we could be flame, I'll leave it you
I'm taking the stairs, lames wait for the lift
I'm changing the shape, round off the square
Scared? stand there and stare, or move
Throw em a rope, we're leaving tonight
I cannot build in the sand
There are no lines
There are no maps
There is no plan
We might not make it but damn we'll be gutty, and that'll be something
I want freedom, I want poetry, I want danger, let's get bloody
I'm bleaching the bones of each of these old ideas and ideals
And they're welcome too but they're busy cleaning the throne
For the same old same old, without backbone
I'm at the Sedlec catacombs thinking about permanence and ephemeral
Set it in let it go
I'm high concept and a few loose brush strokes
I'm light it up, I'm see what glows, and I'm fully woke
I dance like dice rolling
I'm out here tightroping
I leave that mic broken, your mind open, and that mold broke in two
Give me bold, give me brave, give me weak
Build it up, tear it down, take a piece
Make it loud, make it growl like a beast
I'm the fire in the belly
And it speaks like it's wild
Like it's now, like it's free
Like it's all that it is, like it's me
Take the wind or the feet, take the win or defeat
Have the miles tamed you? I can change that
Contributed by Leo A. Suggest a correction in the comments below.
To comment on specific lyrics,
highlight them