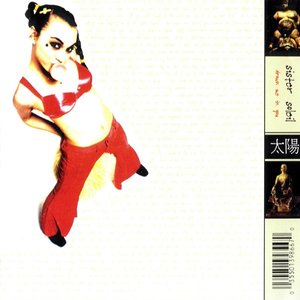 Sister Soleil is an eclectic alternative rock outfit pioneered by Stella Soleil Katsoudas (Dirty Little Rabbits, Whorse). Sister Soleil's first independent release 'Drown Me in You' was released in 1996. With incredible live shows incorporating ballet choreography and a strong visceral stage performance, Drown Me in You sold 20,000 copies and Sister Soleil was signed to Universal Records to release 'Soularium' in 1998 which was recorded at Peter Gabriel's Real World Studio and featured collaborations with Peter Gabriel
Read Full Bio
Sister Soleil is an eclectic alternative rock outfit pioneered by Stella Soleil Katsoudas (Dirty Little Rabbits, Whorse). Sister Soleil's first independent release 'Drown Me in You' was released in 1996. With incredible live shows incorporating ballet choreography and a strong visceral stage performance, Drown Me in You sold 20,000 copies and Sister Soleil was signed to Universal Records to release 'Soularium' in 1998 which was recorded at Peter Gabriel's Real World Studio and featured collaborations with Peter Gabriel, Corey Taylor (Slipknot) and Joseph Arthur. In 2001 Stella released 'Dirty Little Secret' under the moniker Stella Soleil. After selling 350,000 copies, Katsoudas announced a hiatus. In 2007 Stella joined Shawn Crahan's (Slipknot) Dirty Little Rabbits which is currently signed on 'The End' Records. In 2010, Stella announced the forthcoming Sister Soleil album 'Eskimo' which was written and recorded with Ed Antone in Omaha, Nebraska. Stella decribed 'Eskimo' to be similar to both Soularium and Drown Me in You while bringing a new sound that Sister Soleil followers are expected to enjoy.
Genre not found
Artist not found
Album not found
Search results not found
Song not found
did you ever write a letter and you never sent it?
did you ever know you were wrong but you never said it?
or watch the one you want so much walk right out of your life?
days and nights trapped inside, burying your voice.
(assorted vocalizations)
did you smile though all the while you felt as if you had died
in a room of talking people laughing at all the right time?
but your not there your hearts not there
and you still want them to like you
put it on, you're a charm, crying where no one can hear you.
(more assorted vocalizations)
Contributed by Jason M. Suggest a correction in the comments below.
To comment on specific lyrics,
highlight them