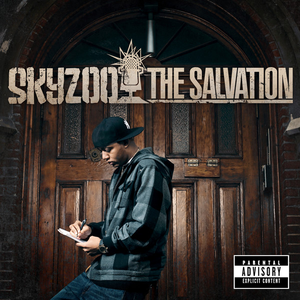 Born Gregory Skyler Taylor in 1982 in Crown Heights, he grew up in Bedford-Stuyvesant. He was nicknamed Skyzoo by his parents after the Skyy disco song (his middle name is Skyler). He began rapping at the age of nine and went on to work with producers Jay Dee and 9th Wonder, releasing several mixtapes in the hope of securing a record deal. He was beaten by Jin on BET's 106 & Park freestyle contest, but went on to have tracks used as both the theme to ESPN's Whiplash TV and the soundtrack to a Guinness advert
Read Full Bio
Born Gregory Skyler Taylor in 1982 in Crown Heights, he grew up in Bedford-Stuyvesant. He was nicknamed Skyzoo by his parents after the Skyy disco song (his middle name is Skyler). He began rapping at the age of nine and went on to work with producers Jay Dee and 9th Wonder, releasing several mixtapes in the hope of securing a record deal. He was beaten by Jin on BET's 106 & Park freestyle contest, but went on to have tracks used as both the theme to ESPN's Whiplash TV and the soundtrack to a Guinness advert, and set up his own Custom Made Entertainment company. He has also had a long association with North Carolina rap crew the Justus League, whom he was introduced to via his friend Chaundon, and who he describes as his "second family". Jay Dee's death in 2006 prompted Skyzoo to pay tribute with the song "Sky's Last Donut". He worked with 9th Wonder on his debut album, Present Cloud 9: The 3 Day High, which reputedly took only three days to record. He also contributed to three tracks on the Hall of Justus album Soldiers of Fortune.

He released the critically-acclaimed Corner Store Classic mixtape in 2007, and released a remixed version, including some new material, as a digital download album in 2008. Corner Store Classic was rated 'XL' (4/5) by XXL Magazine. In 2007, he stated that he had a second album ready, called The Salvation, but was waiting for a major record deal before releasing it.

He cites as influences hip hop artists such as Notorious B.I.G., Jay-Z, Nas, N.W.A., Big Daddy Kane, and Kid 'n Play, as well as artists such as Sade, Nirvana and John Coltrane, and cites Coltrane's A Love Supreme as his favorite album. He credits J Dilla as his biggest inspiration and favorite producer. He has been critical of the direction that Hip Hop has taken, stating "People are taking the 'whetever we gotta do' method, resulting in gimmick records. I'm about making money but it has to be with dope records".
Genre not found
Artist not found
Album not found
Search results not found
Song not found
The Opener
Skyzoo Lyrics
24/7, 365, 25 years embedded in these lines,
If I push the pen past the margin on the side,
You can feel the words & every part of them is I
So I push it to the far right,
The bare minimum, overseeing the far sight,
I'm clear into them, no belief in the far hype,
Conversating with lucifer under God's light,
Low when I'm kicking it, call myself whispering,
Covering my mouth so if he look he can't figure it,
Knowing that he read it but I still be pretending it,
Knowing I'll regret it but I still put my fist in it,
Waited on the long run, from the same places that they all from,
First name basis with the wrong one,
& Still by the end of it, I back & forth wonder who be listening,
I don't second guess it, I'm just visioning,
Pardon my inquisitive,
Saw the other hand & wanted the upper hand but ain't agree with the grip on it,
You see the hardest thing I ever had to do,
Was determine what I could & what I couldn't tell to you,
& If it's worth it then I'm good & I'm good to get it through,
But if it's not then I'm just working to pursue a pedastool,
& Off top, I can show them the end reel,
It's hard to really chill or sit still,
Commit to the page,
I write a rhyme & sometimes I won't finish for days,
'Cause before I get to finish all the imagery change, but the game is the same, along with the bodeg',
Next to the liquor store where all of the hope lays, I mean, the Arthur Agee's can bypass the baggies,
But the common goal is drop coupes in broad day,
So you play the hallway,
With your heart on your sleeve,
& The walls are like a Carter to be, follow leads,
I mean, the tempt got you walking before you get up,
& The wrath of it will put you anywhere that you want,
You see from behind the crowd,
& Even your dreams get to see from behind the clouds, but speaking is not allowed,
Mama say her piece when she see that you're outta bounds,
Her sight's good but her believing is by the ground,
& So she kneel down, hands folded in unison,
Cares in the air tryna follow the truth in it,
Tears for her fears & the world he ruling in,
Burner under the pillow, you don't sleep if you using it,
I call it like I see it,
& If ever the call fails I redial call there & hope you receive it,
By unamimous decision, all of them's telling me that it's me that can paint you Brooklyn like Shelton Lee,
& I ain't aim to make a classic I aimed to state what happens,
So if the outcome gets praised then blame the havoc,
If the outcome gets praised then blame the tragic,
'Cause everything I pen is a mirror of your reactions,
& Everywhere I been is mirrored within the absence,
Where they 4-5 through the static,
They say that the habits is head strong & the more that it's pressed on,
The deeper you indulge, & I can be dead wrong,
But, if I end up getting any of this right,
There shouldn't be anything left to write, right?
If I end up getting any of this right,
There shouldn't be anything left to write, right? So
24/7, 365, 25 years embedded in these lines,
If I push the pen past the margin on the side,
You can feel the words & every part of them is I
Writer(s): g. taylor

Contributed by Nora J. Suggest a correction in the comments below.
To comment on specific lyrics,
highlight them