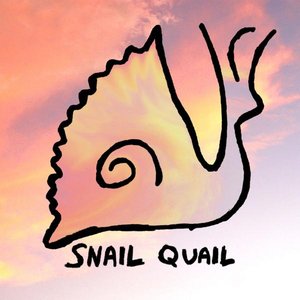 http://snailquail.net

Snail Quail is an indie/folk/punk solo project from…
Read Full Bio ↴
http://snailquail.net

Snail Quail is an indie/folk/punk solo project from Phoenix, Arizona formed in 2007. Founding member Jonathan "Jimmy" Cisneros (b. March 17, 1988) named the band after a suggestion from a friend at work after stating the word 'quail' had to be in the name.

Jimmy began playing shows in underground Phoenix art galleries and house shows after stumbling upon the Audio Confusion Manifesto and receiving some advice from its founding member, Arizona producer Jalipaz. When meeting new people at shows he spontaneously introduced himself as "Jimmy."

The Moving On EP was released in 2008. Friends Dy, Matthew Campos, Tim Hoag and Chris Ward contributed on piano and drums for a full band. Snail Quail continued to perform across Arizona and the Southwest following the record's release. Subsequent shows followed including a tour of Arizona/California August of 2010.

Snail Quail has just released the Phoenix, Arizona music video which is the first single of their multimedia record, released in partnership with the Vulpiano Records collective.
Genre not found
Artist not found
Album not found
Search results not found
Song not found