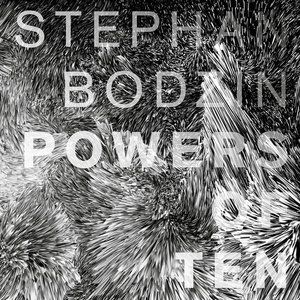 Stephan Bodzin (born August 4,1969 in Bremen) is a german DJ, techno-producer and owner of a Label. Stephan Bodzin soon started getting into music, mostly influenced by his father, an artist and musician himself, whose studio contained all the magic sound-machines like ARP2600, Memorymoog, Polysix and many others. No wonder Stephan was heavily fascinated by the idea of electronic music as a little kid and soon founded his own projects as a piano and bass-player. After finding out that none of his band-mates (including himself) were able to play as tight as the legendary Korg M1 sequencer, Stephan more and
Read Full Bio
Stephan Bodzin (born August 4,1969 in Bremen) is a german DJ, techno-producer and owner of a Label.
Stephan Bodzin soon started getting into music, mostly influenced by his father, an artist and musician himself, whose studio contained all the magic sound-machines like ARP2600, Memorymoog, Polysix and many others. No wonder Stephan was heavily fascinated by the idea of electronic music as a little kid and soon founded his own projects as a piano and bass-player. After finding out that none of his band-mates (including himself) were able to play as tight as the legendary Korg M1 sequencer, Stephan more and more came to the point where he preferred to substitute all real musicians with virtual musicians in his studio. At the tender age of 17 he bought his first Atari computer and the story began.

After moving to the big city of Bremen, where Stephan steadily continued improving & building up his studio set-up, he got in touch with the experimental theatre scene and began to find his own platform to express his artistic and musical visions in compositions for several plays (including works for the established Goethe Theatre in Bremen and the infamous Ikarus Dancing-Theatre from Austria).

But Bodzin never lost his love for pure analogue & electronic music. He put together his first club tracks, which directly got road-tested by his brother Oliver, who was a house DJ back then. Around that time he got to know Humate member Oliver Huntemann and a long term friendship and work relationship took off.

In the following 10 years, he produced various projects like Kaycee, Taiko, H-Man or Oliver Huntemann and did countless remixes for artists like Binary Finary, Frankie Goes To Hollywood or Sinead OConnor. Furthermore Stephan created the two internationally successful solo projects Condor and Boca.

In December 2004, his friend and global techno player Thomas Schumacher asked him to produce Elektrochemie, Schumachers project with his girlfriend Caitlin Devlin, and his own Schumacher tracks. The outcome of those collabos, released on the labels Get Phyical and Spiel-Zeug Schallplatten, struck the worldwide club-scene like a bomb, nonetheless because of Stephans special skills, which can also be heard in the two albums of both projects, which will be released in 2006.

In 2005 Mr. Bodzin, started concentrating on his own career. The Solo-Single Caligula / Marathon Man, which came out on Systematic in December 2005 was his first step into the spotlight and created global interest in the artist Stephan Bodzin. Another big thing was his production work with Mr. Systematic Marc Romboy, which resulted in their Luna EP on Systematic and the tracks House Ya and Jigsaw, for Romboys debut LP Gemini.

The List of labels, which released Bodzin productions in 2005 & 2006 reads like the who is who in the innovative club music scene: Get Physical, Datapunk, International Deejay Gigolo, Systematic, Giant Wheel, Spiel-Zeug Schallplatten, Confused, Dance Electric and Great Stuff. At the moment Mr. Bodzin is busy founding his own label-platform with the helping hand of label-god Jan Langer and hes preparing a second career as a DJ and Live Act!

There is no stopping and the journey has just begun!.. and keep on watching the small printed credits on the records, it could be Stephan Bodzin!

http://www.stephanbodzin.de
Genre not found
Artist not found
Album not found
Search results not found
Song not found
We have lyrics for 'Singularity' by these artists:



Adversary Everything that came before Is irrelevant to now To the…
Angger Dimas Open arms wide as I reach for the blue skies To…
Believer Theoretical physics Mathematical speculation Scientifically …
Born of Osiris Reveal this operation Phase on is history It was just imag…
Bright Eyes Learning on the fly How to gather and analyze Nothing is l…
BTS 무언가 깨지는 소리 난 문득 잠에서 깨 낮설음 가득한 소리 귀를 막아 보지만…
Children Within We are flying Beyond the speed of light Exploring space in…
Darlingside Someday a shooting star is gonna shoot me down Burn these…
Delta Cepheid An artificial intelligence? A god creation of this world? W…
ensou Tanda mo pa ba ang langit na ating pinagmamasdan. Mga bituin…
Galahad Beyond Event Horizon to the point of no return There's no…
Hollow &Akimbo Should know enough not to get caught with your hands…
Loudspeaker Alliance And all this chaos that I've preferred And all the liars…
mindFIELD I am the one, the only one The strength that's buried…
New Order Winter came so soon And summer never happened We're player…
Nick Magnus soy piedra en el camino rodando contra mi destino soy luz de…
Northlane [Instrumental] [An excerpt of a Terrence Mckenna Speech:]…
OUT NOW: Steve Aoki & Angger Dimas ft. My name is Kay Open arms wide as I reach for the blue skies To…
Shayne Orok I hear the sound of something breaking From my slumber i…
Steve Aoki Open arms wide as I reach for the blue skies To…
Textures This world has changed Before our eyes - we can't control. …
The Lisps I'll live to see a million things that men were…
The Unguided Upon returning from the never-ending winter The axe shall f…
Traverser I told you once Here at the bottom This message you left…

The lyrics can frequently be found in the comments below, by filtering for lyric videos or browsing the comments in the different videos below.