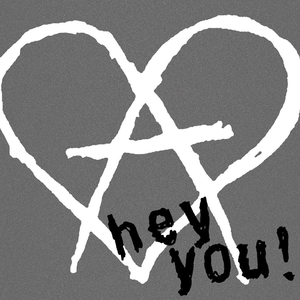 THE ANXIETY is a collaborative duo project between MSFTS MUSIC artists WILLOW, (Willow Smith) and Tyler Cole.
The project showcases the anxiety that both Willow and Tyler endure on a day to day basis and how they cope with it. "The Anxiety" sonically embodies the meaning of that personal unease, seeking to express the overwhelming feeling of a person on the brink of an attack. Their universal goal for this project is to use their voices to advocate for mental health awareness and help those who specifically suffer from anxiety.
Genre not found
Artist not found
Album not found
Search results not found
Song not found
We have lyrics for 'Hey You!' by these artists:



Bloodgood My heart is breaking as I walk alone My spirit's aching…
Bomb the Bass Hey, people out there, not to go home yet I wanna…
Cassius Hey you! If you wanted to go If you wanted to go I'd…
Cocosuma Ilan na bang Pilipino't Pilipina Ang may damdaming parang pi…
Deadline Hey you! What are you saying? I see your mouth moving…
Divine (Hey, hey, hey! Hey, hey, hey! Hey, hey, hey! Hey, hey, h…
Edu Hey you, it's fall, i think that's a reason we…
Jaded Sun Hey you, well have you ever told the truth? I knew,…
Jake Miller Hey you! Can you tell me hows it feel? Being ordinary, I…
M.I.GANG Come gang set up your gear We gotta show now so…
Mike Park Hey you! Third from the back Are you a leader Or part…
Pink Floyd Hey you, out there in the cold Getting lonely, getting old C…
Rea I stood out with my brother On a tree lined avenue I…
The Androids I spend most every night just me and my TV And…
THE ANXIETY feat. WILLOW & Tyler Cole Hey! Hey! Hey! Hey! Hey! Hey! Hey! Hey! Hey! Hey! Hey! Hey…
The Cure Hey you! Yes you Yes you the one that looks like Christmas C…
The Transients Hey you Hey you Hey you Hey you You Now we've got control…
Tim Miner Hey you, Hey you. It's come to my attention that there's…
W.A. Mozart - Magic Flute - (in english) 1968 (Live) Hey you Things to do Live the life for faith and family It's…



We have lyrics for these tracks by THE ANXIETY:



Meet Me At Our Spot When I wake up I can't even stay up I slept through…

The lyrics can frequently be found in the comments below or by filtering for lyric videos.