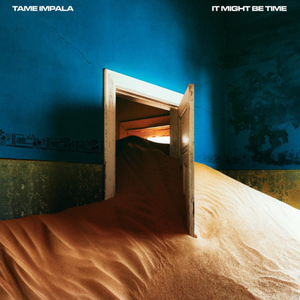 Tame Impala is a psychedelic music project of Australian musician Kevin Parker, who writes, records, produces, and performs. As a touring act, Tame Impala consists of Parker (guitar, vocals), Dominic Simper (guitar, synthesiser), Jay Watson (synthesiser, vocals, guitar), Cam Avery (bass guitar, vocals), and Julien Barbagallo (drums, vocals). Many of them are collaborators of fellow Australian psychedelic rock band Pond. Previously signed to Modular Recordings
Read Full Bio
Tame Impala is a psychedelic music project of Australian musician Kevin Parker, who writes, records, produces, and performs. As a touring act, Tame Impala consists of Parker (guitar, vocals), Dominic Simper (guitar, synthesiser), Jay Watson (synthesiser, vocals, guitar), Cam Avery (bass guitar, vocals), and Julien Barbagallo (drums, vocals). Many of them are collaborators of fellow Australian psychedelic rock band Pond. Previously signed to Modular Recordings, Tame Impala is now signed to Interscope Records in the US, and Fiction Records in the UK.

Parker originally conceived the project in Perth in 2007. After a series of singles and EPs, Tame Impala's debut studio album, Innerspeaker, was released in 2010; it was certified gold in Australia and well received by critics. Parker's 2012 follow-up, Lonerism, was also acclaimed, reaching platinum status in Australia and receiving a Grammy Award nomination for Best Alternative Music Album. Tame Impala's third album, Currents, was released in July 2015,[6] and like its predecessor, it won ARIA Awards for Best Rock Album and Album of the Year. Parker won the APRA Award for Song of the Year 2016 for Currents' first track, "Let It Happen". The fourth and most recent studio album, The Slow Rush, was released 14 February 2020.
Genre not found
Artist not found
Album not found
Search results not found
Song not found
It Might Be Time
Tame Impala Lyrics
Something doesn't feel right
That's enough for one night
Hope y'all get home alright
There I go, blame it on the weather
But hey, there's nothin' wrong
I'm only tired of all these voices
Always sayin', "Nothin' lasts forever"
It might be time to face it
It ain't as fun as it used to be, no
You're goin' under
You ain't as young as you used to be
It might be time to face it
You ain't as cool as you used to be, no
You won't recover
You ain't as young as you used to be
It might be time to face it
It might be time to face it
I've been lost before
So tell me it's not over
'Cause I finally got somethin' goin'
And suddenly all my friends are growin' up
And movin' on
I must be missin' somethin'
'Cause I just wanna keep this dream alive for now
Don't they know, nothin' lasts forever?
It might be time to face it
Nobody knows what you've come here for, no
You're goin' under
They roll their eyes when you're at the door
It might be time
It might be time to face it
You may as well embrace it
We promise to come visit (yeah)
It might be time
It might be time to face it (yeah)
You ain't as fun as you used to be
You won't recover
You ain't as cool as you used to be
It might be time to face it
It might be time to face it
Lyrics © Sony/ATV Music Publishing LLC
Written by: Kevin Parker

Lyrics Licensed & Provided by LyricFind
To comment on specific lyrics,
highlight them