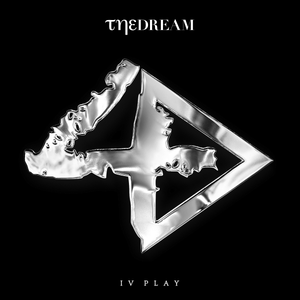 The-Dream: Terius Youngdell Nash (born June 14, 1978 in Rockingham, North Caroli…
Read Full Bio ↴
The-Dream: Terius Youngdell Nash (born June 14, 1978 in Rockingham, North Carolina), better known by his stage name The-Dream, is is a Grammy Award winning American R&B singer-songwriter, producer and Executive Vice President of Island Def Jam Records. In 2007 he released his debut album Love Hate which spawned three top 20 singles. In 2009 he released his second album, Love vs. Money , which reached #2 on the Billboard 200 and features guest appearances from artists such as Kanye West. In June 2010, his third album, Love King, was released. It peaked at #4 on the Billboard 200.
At the age of two he moved with his mother to Atlanta, Georgia where she raised him until her sudden death at the age of thirty-five. Afterwards, he was taken in by his grandfather, who was an avid music fan. It was through this relationship that he was introduced to many legendary artists that made up his grandfather's record collection. As soon as he heard the soulful sounds of Sam Cooke and Al Green, The-Dream was hooked. In the third grade he began his musical venture by enrolling in introductory trumpet classes at Grove Park Elementary School. He continued playing the trumpet through high school and later learned to play the drums and guitar.

In junior high and high school his musical influences extended toward such artists such as Timbaland , Missy Elliott, Aaliyah and Tupac Shakur. His talents continued to naturally develop and eventually lead The-Dream to begin singing, rapping and song writing.

In addition, he is an accomplished artist and has created many paintings and sculptures, some of which have been shown at various art galleries throughout Atlanta.

In 2001, The-Dream was introduced to Laney Stewart of Redzone Entertainment. Although their first meeting wasn't very successful, things fared better the second time around and Laney pulled him into his camp. The two immediately collaborated to write for the multi-platinum group B2K.

In early 2003, The-Dream was signed by Laney Stewart to a new publishing deal with Morningside Trail through a joint venture with peer music. Since then he has continued writing for other artists including the newest single "Me Against The Music" for Britney Spears. The-Dream recently worked on Jive artist Nivea's forthcoming sophomore effort (April 2005) including the hit single "Okay" featuring Lil' Jon and Youngbloodz.

In 2006, The-Dream was brought in by Tricky Stewart of Redzone to collaborate with various artists including Bayje (Atlantic), Dear Jane & J.Holiday (Capitol), and Brit & Alex (Interscope).

To kick off the New Year, The-Dream began 2007 with major success. With the help of Tricky Stewart, " umbrella" was created and taken to several different labels with artists ranging from Britney Spears at Jive to Mary J. Blige and Akon. Yet, it was the genius of Karen Kwak that got the record into the hands of Def Jam Record's CEO, LA Reid. Def Jam flew The-Dream and Tricky to LA to record with Rihanna, where they also wrote "Breakin' Dishes," a song off Rihanna's latest release, Good Girl Gone Bad.

Despite his current success, The-Dream never stops dreaming. Look out for The-Dream's future collaborations with hot artists such as Timbaland, Justin Timberlake, Karina Pasian, Young Joc, Rihanna, Jay-Z, Jazzy Phae, Keke Palmer, Gia, Tricky Stewart, Don Vito, Wynter Gordon, Shontelle, and Lucy Walsh.
Genre not found
Artist not found
Album not found
Search results not found
Song not found
Equestrian
Yeah, yeah, you know me baby, you know me baby I…
High Art
I'm tired of talkin' 'bout it, let's do it Girl I'm…
Holy Love
It's not a secret When you were never invited No lie I'm a…
IV Play
I can give a fuck about the foreplay I want it…
Loving You/Crazy
Uh I, I love the way you dance And I'm tryna…
Michael
Why, why, why, why, why Sound like Michael, don't it? Why, w…
New Orleans
Oh na na na na na na na na na…
Pussy
(Push) Oh boy, she want a dope boy She want to throw…
Self-Conscious
You don't have to be self-conscious. I got you boo I got…
Slow It Down
I know they ain't gon play this on top 40…
Too Early
You gave him all my loving You gave him all my…
Turnt
People think I'm crazy But I love you 'cause you crazy…
Where Have You Been
Promise me you'll make me better Promise me you're here for…