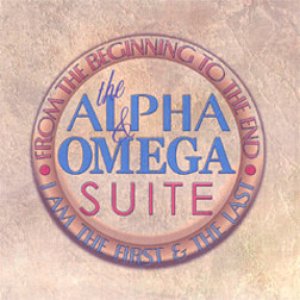 The Alpha & Omega Suite is a musical commentary about what God has revealed through His established and time-honored written Word. It emphasizes important aspects of what has been shown throughout scripture. It took nine years to compose, arrange and record. It consists of thirty five parts which span two hours and forty minutes. What is presented are: (1) the divine characteristics of God: His majesty, His goodness, His justice, His mercy, His grace, His love, His instructions, His wrath, His triune nature, etc.; (2) the spiritual nature of humanity: our fallen state, our misunderstandings of God, our disobedience to
Read Full Bio
The Alpha & Omega Suite is a musical commentary about what God has revealed through His established and time-honored written Word. It emphasizes important aspects of what has been shown throughout scripture. It took nine years to compose, arrange and record. It consists of thirty five parts which span two hours and forty minutes.

What is presented are: (1) the divine characteristics of God: His majesty, His goodness, His justice, His mercy, His grace, His love, His instructions, His wrath, His triune nature, etc.; (2) the spiritual nature of humanity: our fallen state, our misunderstandings of God, our disobedience to God, our tendency to go our own way, our leanings towards the spiritually impure, etc.; (3) the historical way God has worked through individuals and chosen people. This inspired music praises God and His Word; introduces His laws; His doctrines; His decrees; His covenants; and His grace to those who may have never been exposed to His written Word otherwise. These themes are presented throughout the thirty five parts of the Alpha & Omega Suite.

The spiritual significance, doctrinal integrity, and God-revealed accuracy of the songs are presented in an entertaining, yet informative teaching style. They are a tool to help draw people closer to God; help people get to know Him more accurately; and a means to musically spread His gospel of love and grace for the benefit of us all!
Genre not found
Artist not found
Album not found
Search results not found
Song not found