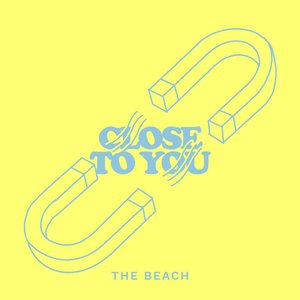 The beach is George Morgan, a singer-songwriter based in Clapham, London, and signed to RCA Records.

The track Thieves surface online on February 2015, produced by Max Honsinger. From Above was premiered in April and released in June.
Genre not found
Artist not found
Album not found
Search results not found
Song not found
Close To You
The Beach Lyrics
We have lyrics for these tracks by The Beach:



As Old as the Grave Oh, misery is turning the ground as old as a…
Bite My Tongue She says I need you now But I don't know why She's…
Bridge Back to Your Heart People like you make people like me so fucking nervous But…
Driving Home for Christmas I'll be home for Christmas You can plan on me Please have…
From Above Somebody told me to slow it down Because sometimes waht you…
Geronimo Smoke in my lungs I'm dead and gone I was alive but…
Hollywood あの娘の名前ハリウッド いつも嘘ばっかついてる キラキラと着飾って 目がチカチカしちゃうぜ 「どんな時も自分を 忘れない…
Holocene "Someway, baby, it's part of me, apart from me." You're layi…
Home Yeah yeah yeah Well I'm going back this summer to Ohio I'm…
Like a Fool! She's got that aching feeling in her head She's got that…
Maybe You got me calling at all hours of the night I…
Maybe? You got me calling at all hours of the night I…
Ship to Wreck Don't touch the sleeping pills, they mess with my head Dredg…
Thieves I take what I can get You were the only part…
U. R. Beautiful This time in the summer, I think of you Look over…
Who Light the lamp and fire mellow, Cabin essence timely hello,…
Who's to Say I saw you tear the land apart A witness from above I…

The lyrics can frequently be found in the comments below or by filtering for lyric videos.