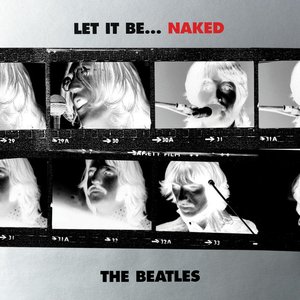 Recorded: 3, 4 February 1968; 2-31 January 1969; 3, 4 January 1970 Producers: George Martin Engineers: Paul Hicks, Guy Massey, Allan Rouse, Glyn Johns, Ken Scott, Martin Benge, Peter Bown, Phil McDonald Released: 17 November 2003 John Lennon: vocals, acoustic guitar, electric guitar, lap steel guitar, bass guitar, organ, whistling Paul McCartney: vocals, acoustic guitar, bass guitar, piano, electric piano, Hammond organ, whistling George Harrison: vocals, acoustic guitar, electric guitar, tambura Ringo Starr: drums, percussion George Martin: Hammond organ, shaker Billy Preston: Hammond organ, electric piano An extensively remixed and reworked version of songs first released in 1970, Let It
Read Full Bio
Recorded: 3, 4 February 1968; 2-31 January 1969; 3, 4 January 1970
Producers: George Martin
Engineers: Paul Hicks, Guy Massey, Allan Rouse, Glyn Johns, Ken Scott, Martin Benge, Peter Bown, Phil McDonald

Released: 17 November 2003

John Lennon: vocals, acoustic guitar, electric guitar, lap steel guitar, bass guitar, organ, whistling
Paul McCartney: vocals, acoustic guitar, bass guitar, piano, electric piano, Hammond organ, whistling
George Harrison: vocals, acoustic guitar, electric guitar, tambura
Ringo Starr: drums, percussion
George Martin: Hammond organ, shaker
Billy Preston: Hammond organ, electric piano

An extensively remixed and reworked version of songs first released in 1970, Let It Be... Naked stripped away the studio chatter and Phil Spector post-production from The Beatles' swansong Let It Be, presenting a release closer to the group's original vision.

The project came about following a chance meeting between Paul McCartney and the Let It Be film director Michael Lindsay-Hogg. They discussed the lack of availability of the film on VHS and DVD, and spoke about the possibility of remixing the soundtrack to accompany such a release.

McCartney had long been aggrieved by the Let It Be album, particularly the Spector's 1970 post-production work which added his Wall of Sound signature to several songs. Chief among McCartney's objections was The Long And Winding Road, which he felt had been transformed from a simple piano ballad to a full-blown orchestral epic without his consent.

In February 2002 Apple's Neil Aspinall called Abbey Road Studios' Allan Rouse to ask him to remix the Let It Be recordings. Rouse recruited fellow in-house engineers Paul Hicks and Guy Massey, and the trio began assembling a new album from the 30 reels of tape, referring to the albums assembled by Spector and Glyn Johns for comparison.

Key Differences:

Rather than being a straightforward remixing project, Let It Be... Naked contained a number of significant differences from the original 1970 release. The songs' running order was changed, with the album opening with Get Back and closing with the title track.

A composite edit of two versions of Don't Let Me Down was included, rather than the original Get Back b-side recording. A composite version of two rooftop performances of I've Got A Feeling was also used.

The improvised songs Dig It and Maggie Mae were left off after being judged to be ill-fitting on a conventional Beatles album.
Genre not found
Artist not found
Album not found
Search results not found
Song not found
Rosetta (who are you talking about?)
Sweet Loretta Fart, she thought she was a cleaner
But she was a frying pan (sweet Rosetta Martin, Rosetta)
The picker, the picker
Picture the fingers burning (ooh)
OK
Jojo was a man who thought he was a loner
But he knew it couldn't last
Jojo left his home in Tucson, Arizona
For some California grass
Get back, get back
Get back to where you once belonged
Get back, get back
Get back to where you once belonged
Get back Jojo
Go home
Get back, get back
Back to where you once belonged
Get back, get back
Back to where you once belonged
Get back Jo
Sweet Loretta Martin thought she was a woman
But she was another man
All the girls around her say she's got it coming
But she gets it while she can
Get back, get back
Get back to where you once belonged
Get back, get back
Get back to where you once belonged
Get back Loretta ooh, ooh
Go home
Oh, get back, yeah, get back
Get back to where you once belonged
Yeah, get back, get back
Get back to where you once belonged
Get back, ooh
Thanks, Moe
I'd like to say thank you on behalf of the group and ourselves
And I hope we passed the audition
Lyrics © Sony/ATV Music Publishing LLC
Written by: John Lennon, Paul McCartney

Lyrics Licensed & Provided by LyricFind
To comment on specific lyrics,
highlight them