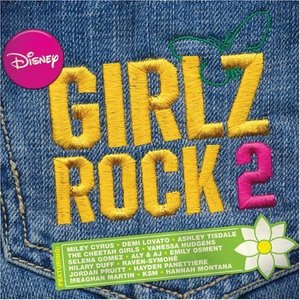 The Cheetah Girls were an American girl group created by The Walt Disney Company…
Read Full Bio ↴
The Cheetah Girls were an American girl group created by The Walt Disney Company in 2003, and made famous by the successful eponymous Disney Channel original film and its sequels, The Cheetah Girls 2 and The Cheetah Girls: One World. The group has released three studio albums, Cheetah-licious Christmas, In Concert: The Party's Just Begun Tour and TCG and several successful RIAA certified Platinum albums including, The Cheetah Girls , The Cheetah Girls 2 and The Cheetah Girls: One World. All of their albums and soundtracks have debuted in the Billboard 200. The soundtrack to their first movie sold over 2 million copies. TCG (short for "The Cheetah Girls") is the official debut studio album of The Cheetah Girls and was released through Hollywood Records on September 25, 2007. After their One World Tour in 2008, the group disbanded.

The group has launched a clothing line, several perfume collections, doll lines, room decor, a book series and a successful video games line. The group has had three successful nationwide tours, Cheetah-licious Christmas Tour in 2006, The Party's Just Begun Tour from 2006-2007 and One World Tour in 2008. The Cheetah Girls grossed over USD $26 million from touring and that it's before their last tour One World, and their merchandise has grossed over USD $17 million in revenue. The group has won seven Radio Disney awards and one 'Communications Award'.

The Cheetah Girls started out as a 2003 Summer Line-Up movie for Disney Channel. Within the two years of release, it gained one of the biggest fan franchises in Disney history as well as on the soundtrack charts having a double platinum soundtrack and high-rated DVD release. After all of this success three of the original members Adrienne Bailon, Kiely Williams and Sabrina Bryan decided to reunite and record and a song for the Disneymania 3 CD. Raven-Symone however declined saying that "I want to work on my solo career right now. I loved being a Cheetah Girl but I don't want to be know as 'Galleria from The Cheetah Girls', and as 'Raven Baxter' forever. Right now I just want to be Raven-Symone." Adrienne Bailon (who at the time had a reoccurring role on That's So Raven) claimed to "understand" but still said she was "disappointed" in Raven for not continuing what she started. However, the 3 remaining Cheetahs recorded I Won't Say (I'm In Love) for Disneymania 3. They also kept their names from The Cheetah Girls movie. Kiely was known as "Aqua", Adrienne was known as "Chanel" and Sabrina was known as "Dorinda". After seeing how much of a response I Won't Say (I'm In Love) received, Disney quickly approached the Cheetahs for a recording contract. Raven was again offered her spot back in the group and again declined. This upset Adrienne so much that she quit as her role of Alana on That's So Raven. The newly reformed Cheetah Girls signed the contract for one album with Walt Disney Records. The stage names Dorinda, Chanel and Aqua were also dropped at this time. Right before the release of their debut album they released a single for the Chicken Little soundtrack called Shake a Tail Feather, a re-make of an old Ray Charles song. Their debut album was a Christmas album titled Cheetah-licious Christmas. They also made a music video for their debut single also titled Cheetah-Licious Christmas. They performed this single at the Walt-Disney Christmas Day Parade and were featured in The Macy's Thanksgiving Day Parade. After the success of their Christmas album they were reported as signing to Hollywood Records (Owned by Disney but for more successful artists such as Aly and A.J. and former Cheetah Raven-Symone). At this time a Cheetah Girls television series was in the works as well. It did however convince former cheetah Raven-Symone to return for television and film purposes only. The show filmed a total of 4 episodes when it was put on hiatus reason being That's So Raven being renewed for its fourth and final season. The Cheetahs (Including Raven) did however quickly meet up again for a sequel called The Cheetah Girls 2: When in Spain and recorded a soundtrack for the movie also. It was set to debut on Disney Channel on August 25, 2006. Raven however left the Cheetah Girls after filming wrapped claiming "Lots of work" that had to be completed. The Cheetah Girls went on a two month tour in mid-September of 2006 to promote The Cheetah Girls 2: When in Spain album. The newest sequel The Cheetah Girls 3 was given the name The Cheetah Girls: One World and was filmed in India. It premiered on August 22, 2008 with its soundtrack released on August 19th. The movie debuted with 6.2 million viewers, the lowest rated premiere for the series. In the fall of 2008, the group went on tour to support the One World movie, which would be their last tour together. In January 2009, the group officially announced its disbandment.I even heard the ONE WORLD somewehere but i can't remember when i heard. Still today they are the best best ever.
Genre not found
Artist not found
Album not found
Search results not found
Song not found