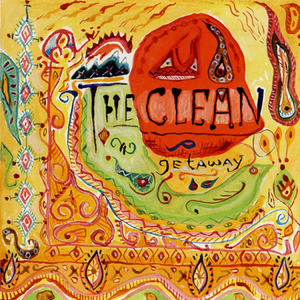 The Clean are an influential indie rock band that formed in Dunedin, New Zealand in 1978. The Clean soon forged a distinctive and quirky sound, inspired by punk filtered through to the relatively isolated New Zealand. Although they released several chart-topping singles in their native country, The Clean are a little-known cult band outside of New Zealand, although their influence is surprisingly far-reaching. They became a staple of college radio in the 1980s; Stephen Malkmus of Pavement cites them as a major influence
Read Full Bio
The Clean are an influential indie rock band that formed in Dunedin, New Zealand in 1978. The Clean soon forged a distinctive and quirky sound, inspired by punk filtered through to the relatively isolated New Zealand. Although they released several chart-topping singles in their native country, The Clean are a little-known cult band outside of New Zealand, although their influence is surprisingly far-reaching. They became a staple of college radio in the 1980s; Stephen Malkmus of Pavement cites them as a major influence, and the band's droney 80s output is a direct forerunner of bands such as Yo La Tengo and Camper Van Beethoven.

In 1981, a fan of the Clean founded the Flying Nun label to release their first single, "Tally Ho." A follow-up track off one of their early EPs, "Beatnik", also achieved success, as did the second single, "Getting Older". The Flying Nun label went on to be New Zealand's biggest independent record company, championing the Dunedin Sound, a loosely-connected style of music largely produced by bands from this southern city. Others on the label included The Chills, The Verlaines, The Bats, and Sneaky Feelings.

During much of the 1980s, The Clean disbanded, and during this time the Kilgour brothers worked together on an experimental album and EP using the deliberately punning titles "The Great Unwashed" and "Clean Out of Our Minds". Reforming in the late 1980s, the band explored a slightly poppier vein of music while still retaining their experimental edge.

In June 2008 a live album recorded during the 2007 New Zealand tour was released in New Zealand on Arch Hill Records, entitled "Mashed". A new studio album, titled Mister Pop was released on September 7, 2009 on Arch Hill, and on September 8 in the United States on the Merge label.

In December 2009, The Clean announced their first European dates in more than 20 years, supporting the cult U.S band Pavement at Brixton Academy on the 10th of May. They also played at the Pavement curated ATP at Butlins Minehead on the 14th of May. Other dates on the tour included Amsterdam (May 22), Hamburg (May 23), Berlin (May 25) and Barcelona's Primavera Sound festival May 29).
Genre not found
Artist not found
Album not found
Search results not found
Song not found
There's sun shining all of the time
Yeah, sun's shining all of the time
Time, time, time, time, time
And sometimes I'm all on my own
Sometimes I'm all on my own
Time, time, time, time, time
If I took a page from your book
It's gonna be page number nine
Time, time, time, time, time, time, time, time
Time, time, time, time
Sun's shining all of the time
Sun's shining all of the time
Time, time, time, time, time, time, time, time, time, time, time, time, time
Contributed by Matthew R. Suggest a correction in the comments below.
To comment on specific lyrics,
highlight them