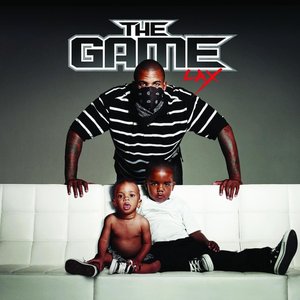 L.A.X. (Life and Times) is the third studio album by rapper The Game, it was released on August 26, 2008. On December 31, 2007, The Game announced at Nas' New Year's Eve party the title and release date of the album. The album's title was originally "The D.O.C.", but was changed to "L.A.X.". It was reported near mid-March that The Game had left prison. His manager later stated that he was still in jail, but he is expected to be released in time to promote the album. He was released after serving eight days, and went back to work with
Read Full Bio
L.A.X. (Life and Times) is the third studio album by rapper The Game, it was released on August 26, 2008.

On December 31, 2007, The Game announced at Nas' New Year's Eve party the title and release date of the album. The album's title was originally "The D.O.C.", but was changed to "L.A.X.". It was reported near mid-March that The Game had left prison. His manager later stated that he was still in jail, but he is expected to be released in time to promote the album. He was released after serving eight days, and went back to work with Cool & Dre. Dre (of Cool & Dre), stated The Game was like 'Pac, and that lyrically, he was " else right now".

The album was pushed back to June 24 But was later changed to July 8, as Interscope moved both albums. On June 8, it was announced that L.A.X. would be pushed back a week later to July 15, the same release date as Nas' Untitled. L.A.X. has been pushed back another week to July 22, and finally to August 26.

On May 1st, The Game told Power 106 that "Big Dreams" might not be on the album.

The Game appeared on 106 & Park on May 16, 2008, where he confirmed L.A.X. may be the last studio album The Game records, as he intends to promote his record label, Black Wall Street, and start producing music, following in the footsteps of mentor Dr. Dre.

However in a later interview, The Game said that he may release a fourth album titled "D.O.C." or "Diary of Compton" but only if he can get the production help of Dr. Dre, MC Ren, King Tee, DJ Yella, Ice Cube and DJ Quik. However, he recently said that "D.O.C." will not be coming out and that L.A.X. is definitely his last album.

On July 28, 2008, The Game told J Hyphen and J. Moore of Sunday Night Sound Sessions that the album is finished and the official release date is August 26. He told said the album is going to be 16 tracks long and he will leak the clean version 2 weeks before the official release. The Game mentioned that he recorded over 220 tracks for the album.

On August 6, 2008 iTunes revealed some information on the album via the iTunes Store. The have confirmed the DJ Toomp produced track "House of Pain" will be the fourth single. They have also revealed that the standard edition will have 14 tracks with 1 bonus track and the deluxe edition will have 18 tracks and 1 additional bonus song.

On August 10, 2008 The Game told Friday Night Flavas that the tracklist going around the internet is fake and Busta Rhymes, Just Blaze & Tre Beats are on the album as well as a DMX Intro and Outro. He also said he will be dropping 2 mixtapes; "Superman" (all original & cut tracks) in a week and a half and You Know What It Is Vol. 5 after the album. He also blames DJ Haze for the leak of the Just Blaze produced track "Superman".

Music/Production

The Game announced that Dr. Dre will be producing for the album but neither Dr. Dre nor Aftermath Entertainment have confirmed. Nu Jerzey Devil has stated that Dr. Dre, Scott Storch, and Cool & Dre will be producing for the album. On March 28 on the Tim Westwood show, The Game said that he has been in the studio with Scott Storch, Cool & Dre and Just Blaze. He also said that he has "made shit for the clubs" with Scott Storch. On May 1st, The Game told Power 106 so far he has worked with Just Blaze, Kanye West, Cool & Dre, Scott Storch, Timbaland, Knobody, Ervin "E.P." Pope, Jelly Roll & Tre Beats. The Game told 106 & Park that he spoke to Dr. Dre on May 15, 2008 and there is still a possibility that 1 or more Dr. Dre beats will be on the album but it is as of now, unlikely. On 106 & Park, The Game confirmed that Dr. Dre is not going to be on the album and he will possibly never work with him again. At a listening party on June 23, it was mentioned that the Trackmasters were in part of the production of the album.

Guests

Nu Jerzey Devil has stated that Lil Wayne will be making a guest appearance. So far Akon, André 3000, Busta Rhymes, Chris Brown, Chrisette Michele, Common, Ice Cube, Keyshia Cole, Lil Wayne, DMX, Ludacris, Snoop Dogg, Marsha Ambrosius, Mary J. Blige, Nas, Ne-Yo, Raekwon, Raheem DeVaughn, Fabolous, Robin Thicke are all set to make an appearance. On May 16, 2008 The Game told 106 & Park that his next single or 3rd single will be a track featuring Lil Wayne. He also stated that Wayne may have 2 guest appearances on the album. The 3rd single is "My Life". The video was shot in Compton and premiered on FNMTV on August 15, 200
Genre not found
Artist not found
Album not found
Search results not found
Song not found
Ay, my nigga, you know this nigga?
Who?
This nigga right there, nigga
Hell nah, turn that mothafuckin' music down and pass me my mothafuckin' heat, blood
This nigga walk up on this mothafuckin' car, I'mma smoke his ass
What's brackin' nigga?
Which one of you niggas fucking my bitch?
Must be one of you Compton niggas
Ay, you must not know who the fuck you talkin' to
Whatchu gon' do, nigga?
Lyrics © DistroKid, Songtrust Ave
Written by: Rico Evans, Michael Hernandez

Lyrics Licensed & Provided by LyricFind
To comment on specific lyrics,
highlight them