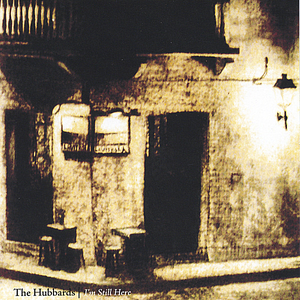 1) The Hubbards are a rock 'n roll band from Illinois fronted by Singer/Songwriter Dan Hubbard.

2) The Hubbards is an indie rock band from Hull, UK
Genre not found
Artist not found
Album not found
Search results not found
Song not found
We have lyrics for 'Mystery to Me' by these artists:



Colin James It's time we recognized it, It's time we tried to see…
Dr. Dog I've been thinking about a way out And you've been thinking…
Five Times August I don't wanna be the life of the crowd I would…
Headstones I hear you're going away Well you packed your bags that…
John Gorka Hey bud is that your sister or is it that…
R.E.M. (Berry/Buck/Mills/Stipe) Living in cities, living in …
Sarah Juers I don't know who you are But she say you ain't…
The Headstones I hear you're going away Well you packed your bags that…



We have lyrics for these tracks by The Hubbards:



Alison Let go Alison Something I said, take no offense I can't apol…
Born to Fly Guess what i'm leaving till tomorrow When's nothing else or …
Bread and Cigarettes I may be deaf dumb blind but I don't regret My…
Cold Cut Heaven knows I'm alone and I'm a fool for you I'm…
Free Be free and fine But give me time To take what's yours And…
Is It Me? Shut your eyes it kill my favourite lies Compromised, I wish…
Just Touch I can do what you want me to Just reach out…
Merv There's a mouse in the house I'm afraid of Wide awake…
Pin I'm over done You're undercome Kiss me I'm drunk I know you …
Simple Getaway I'm scared to fall Don't make me fly I'm like a? I'll be…

The lyrics can frequently be found in the comments below, by filtering for lyric videos or browsing the comments in the different videos below.