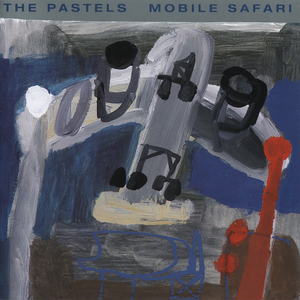 There are four artists with this name:

1) The Pastels, from Glasgow, have been described as an 'almost pop' group. As the description implies the group have some pop elements but miss out on others and have never charted. Their early records (1982-85) for labels like Wham!, Creation and Rough Trade had a raw and immediate sound, melodic and amateur, which seemed all at odds with the time. But an emerging fanzine culture identified with the group's sound and image
Read Full Bio
There are four artists with this name:

1) The Pastels, from Glasgow, have been described as an 'almost pop' group. As the description implies the group have some pop elements but miss out on others and have never charted. Their early records (1982-85) for labels like Wham!, Creation and Rough Trade had a raw and immediate sound, melodic and amateur, which seemed all at odds with the time. But an emerging fanzine culture identified with the group's sound and image, and slowly The Pastels started to influence a new wave of groups which interested the NME and other UK media. By now The Pastels were evolving and, although part of the NME's C86 compilation, in interviews they always sought to distance themselves from both twee and shambling developments. Their debut album Up For A Bit With The Pastels (Glass, 1987) was quite strange, moving from garage pop-punk through to ballads with synth orchestra splashes. The follow-up Sittin' Pretty (Chapter22, 1989) was harder but less interesting. Reports started to appear in the UK music press that the group was splitting up.

Slowly it became clear that a new line-up was configuring around original members, Stephen McRobbie and Annabel Wright (Aggi), now joined by Katrina Mitchell. This line-up is probably the best known of The Pastels various phases, and often featured either David Keegan (Shop Assistants) or Gerard Love (Teenage Fanclub) on guitar. They signed with the emerging Domino Records and completed two albums, Mobile Safari (1995) and Illumination (1997), which showed them developing an odd, particular sound - melancholic and awkward but warm and engaging. A remix set featured My Bloody Valentine, Jim O'Rourke and others - Illuminati (1998). Their most recent release is the soundtrack to David Mackenzie's The Last Great Wilderness (Geographic, 2003) which is mostly instrumental but somehow more than just incidental. It features a track recorded in collaboration with Pulp's Jarvis Cocker.

The Pastels now operate their own Geographic Music label through Domino and are partners in Glasgow's Monorail Music shop.

2 and 3) Not one, but two Pastels groups graced the 50s. One had hits, one didn't. One spawned a lead singer who went on to have a hit of his own; the other didn't. For more info on these two groups go to Marv Goldberg's great R&B site, http://home.att.net/~marvy42/Pastels/pastels.html

4) A fourth Pastels from Pasco, WA was active in the American Pacific Northwest in the mid 60's and released 3 45's on Century Records.
Genre not found
Artist not found
Album not found
Search results not found
Song not found
Exploration Team
by
The Pastels
Everyone should have a friend
To share your life and your heart
It's not all you need
But you would bleed for them
Everyone gets hurt, everyone gets stuck
Everyone should have a friend
To lead and to follow
To open up to and to lose control
Someone to explore
The north pole, south pole
Exploration team
Soft core hard core
Polar extreme
And we'll be lost
And we'll be found
And we'll be bound
To the friendship that we found
Lyrics © Universal Music Publishing Group
Written by: DAVID KEEGAN, STEPHEN MCROBBIE

Lyrics Licensed & Provided by LyricFind
To comment on specific lyrics,
highlight them