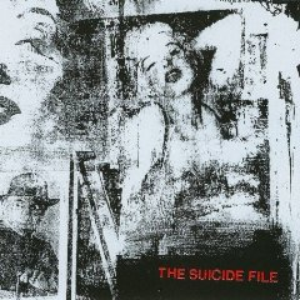 The Suicide File were an angry yet intelligent hardcore band from Boston, MA. They broke up in 2003 (but played 3 reunion shows in 2005) and members went on to join Some Kind Of Hate, and The Hope Conspiracy among others. They released two EP's and an LP on Indecision Records, a split 7" with The Hope Conspiracy on Deathwish Inc., and a split with R'N'R released on Championship Vinyl/This Blessing This Curse Recordings. With the exception of the LP
Read Full Bio
The Suicide File were an angry yet intelligent hardcore band from Boston, MA. They broke up in 2003 (but played 3 reunion shows in 2005) and members went on to join Some Kind Of Hate, and The Hope Conspiracy among others. They released two EP's and an LP on Indecision Records, a split 7" with The Hope Conspiracy on Deathwish Inc., and a split with R'N'R released on Championship Vinyl/This Blessing This Curse Recordings. With the exception of the LP, all of their material was included on the posthumous release, Some Mistakes You Never Stop Paying For.
Genre not found
Artist not found
Album not found
Search results not found
Song not found
Celluloid heroes are a fucking fraud
Built up legends to distract us
I don't give a fuck about airbrushed beauty
And i don't give a shit about the cause celebre
Los Angleles is where you go to die
The palm trees cast shadows on paradise
And we continue to worship at the altar of the stars
Hollywood rots in the sun
Contributed by Wyatt N. Suggest a correction in the comments below.
To comment on specific lyrics,
highlight them