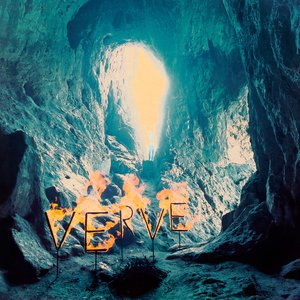 Like the band's prior EPs and singles, most of the songs on this album are bathed in heavy layers of delay (echo) and reverb, used on both the guitars and the vocals, in order to give a disorientating psychedelic overall effect. Nick McCabe admitted he found work with John Leckie difficult and was ultimately dissatisfied with the album's sound: ''I just found it really difficult. I had something in my mind, he had something in his, and I generally ended up doing it somewhere in the middle. It got to the point to where he would come out and start
Read Full Bio
Like the band's prior EPs and singles, most of the songs on this album are bathed in heavy layers of delay (echo) and reverb, used on both the guitars and the vocals, in order to give a disorientating psychedelic overall effect.

Nick McCabe admitted he found work with John Leckie difficult and was ultimately dissatisfied with the album's sound: ''I just found it really difficult. I had something in my mind, he had something in his, and I generally ended up doing it somewhere in the middle. It got to the point to where he would come out and start fiddling with my amp. I'd wait for him to turn his back and then I'd put it back.'' (http://www.excellentonline.com/story/nick-mccabe-interview-733 1999 interview)

"Star Sail" appeared on the soundtrack album for the 1993 movie Sliver.

"The Sun, The Sea" and "Butterfly" feature experimental saxophone and trumpet playing and reversed guitar loops. The lyrics of "Butterfly" pertain directly to the so-called Butterfly effect. (The song "Catching the Butterfly," from the band's 1997 album Urban Hymns, is apparently a continuation of this theme.)

The album's closing song is built on a subdued piano motif played by guitarist Nick McCabe.

Like all of the band's releases, A Storm in Heaven features enigmatic artwork. The album's cover photo was shot inside Thor's Cave in Staffordshire, England. The back cover features an old man standing in a cemetery with roses at his feet, giving a peace sign; the cave opening representing the womb, and birth, with the cemetery (obviously) representing death - and therefore the album itself, packaged between birth and death, representing life. The vinyl LP version came in gate fold packaging.

After this album, the band's music moved in a less psychedelic, more structured direction, and their name was officially changed to "The Verve" for legal reasons, so as not to clash with the record label 'Verve'.
Genre not found
Artist not found
Album not found
Search results not found
Song not found
Hello it's me, it's me
Calling out I can see you
Hello it's me, crying out, crying out
Are you there?
Hello it's me, it's me
I want to touch you
It's me throwing stones from the stars
On your mixed up world
Been circling round for twenty years
And in that time I've seen all the fires and all the liars
I've been calling home for twenty years
And in that time I heard the screams rebound to me
While, you were making history
I could see the fire
And I'll throw the fire back down
Lyrics © Kobalt Music Publishing Ltd.
Written by: NICK MC CABE, PETER SALISBURY, RICHARD ASHCROFT, SIMON JONES

Lyrics Licensed & Provided by LyricFind
To comment on specific lyrics,
highlight them