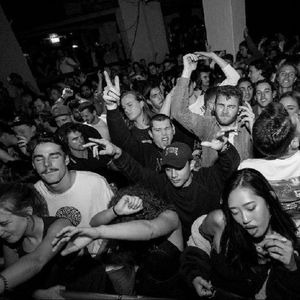 There are two artists with this name.

1. From the first time he heard a DJ beat-mix acid house in 1987, Thomas Schumacher immediately knew that he wanted to be a part of dance music culture.

With a strong foundation in Detroit techno and House, Thomas has been an active - and eclectic - producer and DJ for over 15 years, and is one of the leading players on the international DJ circuit.

His international breakthough came on legendary techno label
Read Full Bio
There are two artists with this name.

1. From the first time he heard a DJ beat-mix acid house in 1987, Thomas Schumacher immediately knew that he wanted to be a part of dance music culture.

With a strong foundation in Detroit techno and House, Thomas has been an active - and eclectic - producer and DJ for over 15 years, and is one of the leading players on the international DJ circuit.

His international breakthough came on legendary techno label Bush Records in 1998 with the track "When I Rock"; unique at the time for fusing techno with a distinctive hip hop sample: In the same year Thomas was commissioned to compose the music for a staging of Shakespeare's Hamlet at the Schauspiel Haus in Bonn, and he ended the year with his first solo artist album Electric Ballroom.

He followed this up with extensive international touring, numerous productions and remixes, and two more artist albums: Electric Avenue and Home, rated by de:Bug magazine as "…a bloody deep masterpiece".

Soon after the release of Home, Thomas signed with Get Physical Music. The affiliation with Get Physical is set to continue in 2010 when Thomas releases his new album for the label in April.

Nowadays Thomas is a proud family man, and while he still spends plenty of his time in the arrivals and departure lounges of airports all over the world, he is honoured to travel to every corner of the globe to do his thing, and showcase the diversity that has become his trademark.



2. Thomas Schumacher is also a twentieth-century classically-trained pianist who currently teaches piano at the Eastman School of Music.
Genre not found
Artist not found
Album not found
Search results not found
Song not found
We have lyrics for 'Golden Hour' by these artists:
Champagne Lane
Take a look at my eyes for a moment, I…
colorwave
Eyes on the road The wheel in your hands Tiny freckles behin…
GVS
Soleil d'or fin d'après midi Une seconde de répit …
Jeremias
Ey, ich habe dir nie gesagt, wie sehr ich's mag Kann…
JVKE
It was just two lovers Sittin' in the car, listening to…
Kacey Musgraves
All that I know Is you caught me at the right…
Landon Pigg
I need a break That ain′t consumed by The second hand stop I…
Mark
Yeah, uh, shout Give me my A course Ice is so big…
Matthew Pinder
There were ashes on my lips From the words you breathed The…
Midlake
Hold them up when the trees come back. About the cup…
Nathi
Here we go with this again Here we go with…
Oliver Heimach
Sunshine Always seemed to hit ya just right Always seemed to…
Prince Innocence
I feel a lack of remorse. My kindness has run it's…
Radiant
This is my golden hour This is my golden hour I'm gone…
Sam Robert's Band
The glint of gold always pulls the eye The years unfold…
Sam Roberts Band
The glint of gold always pulls the eye The years unfold…
Stick Figure
A long day out on the road The clock winds down…
STRANGE WEATHER
The sun is sinking slow And the world is dipped in…
Strike Eagle feat. Lisa Avon
Golden hour Glow like an angel With foreboding power I could…
The Electric Swing Circus
A story that unfolds this way Is only bound to eb…
The Grinns
Someday Maybe when we're older Maybe when the sun is lower I…
Yodael G
Here at Golden Hour Sun is setting going out Please Put ya…
We have lyrics for these tracks by Thomas Schumacher:
Slow
Knew you'd be here tonight So I put my best dress…
The lyrics can frequently be found in the comments below or by filtering for lyric videos.