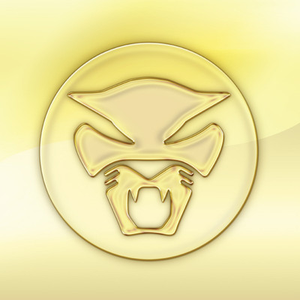 The Golden Age of Apocalypse
The Golden Age of Apocalypse is the debut studio album by Thundercat, released on Brainfeeder in 2011. At Metacritic, which assigns a weighted average score out of 100 to reviews from mainstream critics, The Golden Age of Apocalypse received an average score of 80% based on 21 reviews, indicating "generally favorable reviews". It was listed by Sean J. O'Connell of LA Weekly as one of the "Top 5 Los Angeles Jazz Albums of 2011".
Genre not found
Artist not found
Album not found
Search results not found
Song not found
We have lyrics for these tracks by Thundercat:



3AM 3 o'clock, just can't close my eyes Something's wrong with m…
A Fan's Mail Meow, meow Meow, meow, meow, meow, meow Meow, meow Meow I w…
A Message for Austin / Praise the Lord / Enter the Void I know I'll see you again In another life Thank you for…
Black Qualls I just bought a crib On top of the hill And I…
Blackkk Travel through the light Holy, holies Take me to the highest…
Bus In These Streets Stuck in the clouds That's my story and I'm sticking to…
Captain Stupido I feel weird Comb your beard, brush your teeth Still feel we…
Dragonball Durag I feel kinda fly standing next to you Baby girl, how…
Drink Dat Can't open my eyes, girl 'Cause I'm just too wasted You're t…
Drunk I'm drowning away all of the pain Till I'm totally numb Some…
DUI Sometimes your alive Sometimes you are dead inside With the …
Evangelion It's superficial the way that you listen Open your ears and…
Existential Dread Sometimes, existential dread Comes ringin' through, loud and…
Fair Chance I keep holdin' you down (holdin' you down) Even though you'r…
Friend Zone I'm your biggest fan, but I guess that's just not…
Funny Thing Do you mind if I wild out A little? 'Cause I'm just…
Hard Times I can't feel my face Where's this cold, dark place? This mus…
Heartbreaks Setbacks Heartbreaks, set backs, break ups, make ups Love, love, love…
How I Feel Ooh-ooh-ooh Ooh-ooh-ooh Ooh-ooh-ooh Ooh-ooh-ooh Ooh-ooh-ooh …
How Sway Ay, yo Yo, ay, ay Yo, ay Yo, ay, ay Ay, yo Yo, ay, ay Yo,…
I Am Crazy Bittersweet memories cloud my faded mind And if I was so…
I Love Louis Cole Let me say good morning my friend About last night, I…
Inferno Into the fire Black skies filled with smoke Darker horizons …
Innerstellar Love Somewhere beneath the stars Beyond just more of our space No…
Is It Love Suddenly you can't get on to me. Was it wrong for…
Is It Love? When the gold becomes dough And the magic starts to…
Jameel's Space Ride I want to go right, I'm safe on my block Except…
Jethro Young drifting light Drift on by Shine on me Then pass me by…
King of the Hill You say you ain't got time for games No more games But…
Lava Lamp Oh oh oh Sometimes you have to let go To free…
Lone Wolf and Cub Lone wolf and cub Where will you go? What will you do All…
Lost In Space / Great Scott / 22-26 Hi, hello Is anybody there? Let me know if you can hear…
Lotus and the Jondy Walkin' through the forest Straight trippin' in the darkness…
Miguel's Happy Dance Do the fuckin' happy dance When you, when you really fuckin'…
Oh Sheit It's X The room is spinning And I'm not winning It's about 3:42 And…
Overseas Girl you're so fly (so fly) You really on my mind…
Rabbot Ho When it rains, it pours Open windows and closed doors All th…
Seven I can see clear across the night Eyes open white burning…
Show You the Way Let me show you, show you the way On the edge…
Song for the Dead Close your eyes Rest your head You are dead We're resolved …
Special Stage Sometimes it's hard to think straight When there is just so…
Tenfold Maybe you'll see one day We'll be free From fear, from fear,…
The Turn Down As I sit, as I sit And I stare into the…
Them Changes Nobody move, there's blood on the floor And I can't find…
Tokyo Restless nights in Tokyo Wanna hear all the sounds and see…
Tron Song Don't you know you rock my world Don't you ever leave…
Unrequited Love Lost in the flames of love Unrequited love Time won't always…
Walk On By At the end of it all (end of it all) No…
We'll Die Do you know time will pass you by You'll die We'll die Nothi…
Where I'm Going Here it comes In and out and around Feeling bare Almost ther…
Where the Giants Roam / Field of the Nephilim I can feel your heart around me Can you feel it…
Without You Endless nights I spend Trying to figure out How to live with…

The lyrics can frequently be found in the comments below or by filtering for lyric videos.