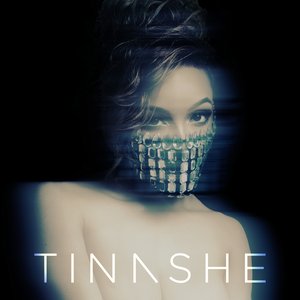 Aquarius is the debut studio album by American singer Tinashe, released on Octob…
Read Full Bio ↴
Aquarius is the debut studio album by American singer Tinashe, released on October 3, 2014, through RCA Records.

The album was titled after Tinashe's zodiac sign. It incorporates several genres including R&B, alternative R&B and pop. Aquarius' production was characterized as being synthetic, with atmospherics and minimalist beats and electronics. The album's composition drew comparisons to a variety of artists including The Weeknd and Aaliyah. Most of the songs were written by Tinashe herself, who also served as the album's executive producer alongside Mike Nazzaro.

Upon its release, Aquarius received generally positive reviews from music critics, who commended its production, lyrics and themes, with reviewers comparing it to the work of Janet Jackson. The album debuted at number 17 on the US Billboard 200, selling 18,821 copies in its first week.
Genre not found
Artist not found
Album not found
Search results not found
Song not found
Aquarius
Tinashe Lyrics
2 On
(Mustard on the beat, ho) Give me all that you got…
All Hands On Deck
All hands on deck All in the front all in the…
Aquarius
Simmer down, know you're angry I can make, make it okay I…
Bated Breath
What if I told you that it was all in…
Bet
Sky's on, fire Lightening The stars come You know I, tried t…
Cold Sweat
I like being alone I'm out here, spend plenty of time…
Far Side of the Moon
Out of balance out of options I've trying for hours trying…
Feels Like Vegas
Let me set the stage for ya 'Cause you know I…
How Many Times
I was thinking to myself While I was staring at your…
Pretend
Yeah, it's almost like Can't nobody do it quite, like I do…
Thug Cry
Let me be the one to put your love on…
Wildfire
Feel the calm before the storm I'll be leaving in the…