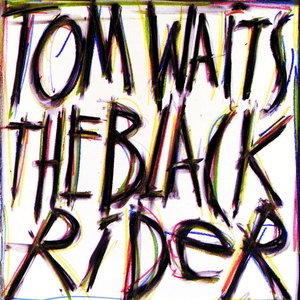 Tom Waits' The Black Rider is an operetta that was written with William S. Burroughs and Robert Wilson. This is the 15th album of Tom Waits, from 1993. It's based on a German folktale, which is most assosiated by it's opera "Der Freischütz" by Carl Maria von Weber. A book is also made based on the tale, which is called "The Black Rider: The Casting of the Magic Bullets", and written by William S. Burroughs . The book was made into a play, by theatre director Robert Wilson, and music was made by Tom Waits. So the album of "The
Read Full Bio
Tom Waits' The Black Rider is an operetta that was written with William S. Burroughs and Robert Wilson.

This is the 15th album of Tom Waits, from 1993. It's based on a German folktale, which is most assosiated by it's opera "Der Freischütz" by Carl Maria von Weber.

A book is also made based on the tale, which is called "The Black Rider: The Casting of the Magic Bullets", and written by William S. Burroughs . The book was made into a play, by theatre director Robert Wilson, and music was made by Tom Waits.
So the album of "The Black Rider" is the soundtrack of the play.

The tale is about a clerk, Wilhelm, who falls in love with the daughter of a huntsman. But to hold his beloved, he needs to prove himself worthy for her father, by winning a hunting competition. But Wilhelm, who is a man of words and ink, has no skills with bearing the rifle, and is sinking down in dark melancholy of the thought of loosing the marriage of his love. In his wanders trough the woods, he approaches the devil Pegleg, who offers him magic bullets, which is said to hit whatever the shooter is aiming at. But the devil stipulates that one of the bullets, is under Peglegs control.
Without thinking of consequences, he naively accept the bullets.

On the day of the competition, where most people of the city is present, Wilhelm aims at a crow on a branch, and the devils bullets hits his beloved one, and kills her.
From the guilt and damnation that followed him, he goes mad.
He then wanders with the company of the other victims of the cunning of the devils carneval.
Genre not found
Artist not found
Album not found
Search results not found
Song not found
To comment on specific lyrics,
highlight them