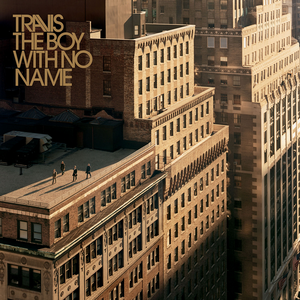 Travis is a Scottish indie/britpop band founded in Glasgow in 1990, composed of Fran Healy (vocals, guitar), Dougie Payne (bass, vocals), Andy Dunlop (guitar, piano) and Neil Primrose (drums).

They have had a number of very successful albums to date: Good Feeling (1997), The Man Who (1999), The Invisible Band (2001), 12 Memories (2003), The Boy With No Name (2007), Ode to J. Smith (2008), Where You Stand, as well as a compilation album titled Singles (2004). Their most recent album is Everything at Once, which was released on April 29, 2016.
Genre not found
Artist not found
Album not found
Search results not found
Song not found
3 Times And You Lose
Travis Lyrics
I had a nightmare
I lived in a little town
Where little dreams were broken
And words were seldom spoken
I tried to reach you
But all the lines were down
And so the rain began to fall
On this little town
... On this little town
The little people
Had very little left to say
Their words had all been shortened
It didn't really seem important
And I had a feeling
That you were very far away
But then a little voice inside me said
"you'll never get away from here"
And it's 1, 2,
3 Times and you lose
Of course it doesn't matter how you say it
I'm all out of luck
So there's nothing really more to say
I'm throwing it all away
Well we had opinions
But now we all think the same
We never look at one another
Only when the other suffers
And I thought I saw you
But it was just another face
Plastered on a blank horizon
Running in the human race
And it's 1, 2,
3 Times and you lose
Of course it doesn't matter how you say it
I'm all out of luck
So there's nothing really more to say
I'm throwing it all away
And it's 1, 2,
3 Times and you lose
I'm all out of luck
So there's nothing really more to say
I'm throwing it all away
Throwing it all away
Throwing it all away
Lyrics © Sony/ATV Music Publishing LLC
Written by: ANDREW DUNLOP, FRANCIS HEALY

Lyrics Licensed & Provided by LyricFind
To comment on specific lyrics,
highlight them