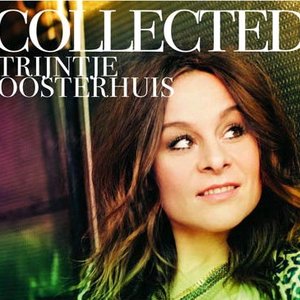 Judith Katrijntje "Trijntje" Oosterhuis (born February 5, 1973) is a Dutch pop and jazz singer.

True artistry is often based on great talent. Mostly though it's about hard work and personal growth. And that's exactly what Trijntje Oosterhuis is all about. Her Dutch name, phonetically in English is close to: 'Train-cha Oyster-house'; and she introduces herself with her first name in English as 'Train-cha'.

For years Trijntje fronted Total Touch, one of the most popular and best-selling pop groups ever in Dutch musical history.
Read Full Bio
Judith Katrijntje "Trijntje" Oosterhuis (born February 5, 1973) is a Dutch pop and jazz singer.

True artistry is often based on great talent. Mostly though it's about hard work and personal growth. And that's exactly what Trijntje Oosterhuis is all about. Her Dutch name, phonetically in English is close to: 'Train-cha Oyster-house'; and she introduces herself with her first name in English as 'Train-cha'.

For years Trijntje fronted Total Touch, one of the most popular and best-selling pop groups ever in Dutch musical history. Their unique blend of pop, soul and R&B, with state-of-the-art performance, writing and production by co-founder and her older brother Tjeerd P. Oosterhuis, was something totally unheard of at the time in the Netherlands. It will perhaps come as no surprise that Trijntje and Tjeerd come from a musically endowed family. Father Huub Oosterhuis, a former priest, is the foremost church music lyricist in the Netherlands, and mother Josefien Melief is an extremely gifted and accomplished concert violinist.

The onset of her breakthrough for the wider audience within Holland, was her singing the opening anthem called 'De Zee' (The Sea) in front of 60,000 invited guests and for millions of TV-viewers during the official opening ceremony of the brand new soccer stadium in Amsterdam in 1996; soccer being the most popular sports in Holland, hence its widely promoted opening gala on national TV. It was only a small job for her for a couple of 100 guilders at the time; she was wearing a bright shiny red dress, and white scarf – the colours of the AJAX soccer team.. She did it without any nervousness, but because of sound problems where she was standing at the center of the arena field, it almost went totally wrong. But good blessing was on her side and she was shining... this was the first time the Dutch were exposed to Trijntje singing this anthem, and they responded with awe: Who is this singer, who can sing so beautifully? She was since renowned within Holland as 'The girl from the Amsterdam Arena'..

Selling more than a million records onwards, over a four-year period (1996-1999), carried by two albums called Total Touch and This Way – in a small country where 80.000 is already considered platinum, with hit singles titled Touch Me There, Somebody Else's Lover and I'll Say Goodbye – Trijntje could easily have stayed within the group environment and repeated that success all over again. But the draw of artistic creativity proved too strong for her. After a short hiatus, to let the countless awards and rewards sink in, she started performing more personally fulfilling soul and jazz oriented material with a host of national and international jazz and pop stars. It also brought Trijntje to the world-renowned North Sea Jazz festival. Total Touch had already played there twice before, an extremely rare accomplishment for a pop group. This time though, she joined Herbie Hancock on stage for brilliant renditions of Summertime and The Man I Love, and received rave reviews. A tour with a band (under her own name) resulted in Trijntje's first ever, live solo album, selling platinum plus, and consisting solely of songs by Stevie Wonder, one of the long time musical idols of her childhood. The following year she was back at the North Sea Jazz festival, this time for no less than three different performances, alongside Al Jarreau, with Dutch jazz-giant Michiel Borstlap (1996 Thelonius Monk Composers Award winner) and as part of the super-tight, New Cool Collective big band. In 2003 she was again at the North Sea Jazz festival, almost giving her the status of resident artist. This time she performed alongside Pat Metheny and again Michiel Borstlap.

The new millennium definitely signals the start of a new era for Trijntje. As soon as news broke that Total Touch would not make a third album and that Trijntje would be available as a solo performer, a bidding war started amongst record labels. The winner, EMI Music has formidable international contacts, and enjoys a well-deserved and longstanding reputation of successfully developing Dutch artists. While preparing for her studio debut, Trijntje toured continuously, playing the lucrative theatre circuit with her own band, and often featuring other stars, like Uruguayan guitarist Leonardo Amuedo (who turns up during her career on numerous occasions). It brought her to the most prestigious theaters in the Netherlands, like Rotterdam's Luxor, the world famous Amsterdam Royal Theater Carré and the Concertgebouw Amsterdam.

In 2002 Trijntje was invited to sing during the wedding party of the Dutch Crown Prince, Willem Alexander, and his betrothed Princess Maxima in a packed Arena-stadium (including guest Nelson Mandela). It was that very same stadium where her career started. The Dutch people celebrate the Queen's birthday – 'Queen's Day' – on April 30 every year with one of the biggest street festivals of Europe. It was also in 2002 that Trijntje gave a memorable Queen's Day rendition of We Are The Champions with Queen, marking the ever-popular British band's first live performance for ten years. It was also aired live on national television. The year 2002 closed for her on a high note, with a beautiful Christmas Concert at the Concertgebouw Amsterdam, in which she was accompanied by the amiable, living harmonica-legend Jean 'Toots' Thielemans and the Concertgebouw Jazz Orchestra.

Trijntje's eagerly awaited solo studio-album could easily be classified as her most wonderful artistic statement to date. It clearly shows that her years of experimenting with jazz and soul have given her – already superb – singing voice a whole new dimension. Her flexibility, range, her mid-tones, in fact every register of her voice has grown considerably. This new record is full of glorious self-written pop and soul songs, mainly produced by James Hallawell and her brother Tjeerd, who is now considered one of the most in-demand record and film score arrangers, writers and producers in the Netherlands. The material on the album ranges from groove-driven funk tracks like Free, Lie To Me, Little Something and the mid-tempo nugget To See Your Face Again, to beautifully crafted, soulful ballads like It's You I Need, the hidden track 1000 Days, and the monumental orchestral 'tour de force' This Goodbye. The self-titled record was released in the spring of 2003 and, by public demand, re-released in the fall with a wonderful live DVD recorded earlier that same year, also called '1000 Days'. The album, which has already produced three hit-singles, has been certified gold and has been listed in the national pop charts since its release, where it entered at number two.

The DVD '1000 Days' is a highly representative masterpiece, for a wide variety of music listeners. It shows an intimate setting with audience within close proximity, surrounding the band. Trijntje does a blend of her current repertoire, some of her hit songs from her Total Touch material, including the popular Somebody Else's Lover, a groovy jazzy version of her own written pop song I'll say Goodbye and some Dutch songs that gave her fame in Holland. Apart from that, she shows in this recording that she is very capable of capturing the soul of well known songs that she covers and excels, like Sting's Fields of Gold and Fragile, also Stevie Wonder's Visions. This DVD is a wonderful introduction into her material, for those who haven't heard of her before, and a highly potential jewel in the DVD collection of lovers for contemporary music, Jazz, Rhythm & Blues and Pop. This DVD will a couple of years later be the decisive recording for one of Trijntje's heroes, to work with her after watching it. The cooperation that follows from that, will eventually mark the incredible artistic momentum in her career with world wide recognition, read on..

In early 2004, the inescapable quality of some of her live-recordings resulted in the release of another album called Strange Fruit, a true fine album for Jazz lovers. At the beginning of 2003 Trijntje was invited to tour with Dutch jazz-ensemble the Houdini's, together with the Amsterdam Sinfonietta String Orchestra. Initially, recordings were made for private use only, but the end-results were so good that plans were made to release them properly. EMI, the distributor of the legendary Blue Note jazz-label, could not have been more pleased when they obtained instant approval from Blue Note president Bruce Lundvall to release these recordings on an album under the Blue Note logo. The first half of the album contains legendary songs like All Of Me, Don't Explain and the title track Strange Fruit, immortalized by the inimitable Billie Holiday. The second half features the best known songs of George and Ira Gershwin, which will certainly be recognized and cherished by audiences of all ages, all over the world. Trijntje's effortless interpretation, vocal class and superb empathy for musical history once again underpin her unique ability. The record was officially presented to Trijntje on January 14 by vocal genius Bobby McFerrin, who duets with her on Can't Take That Away From Me, again at the Concertgebouw Amsterdam. This has been the first time in years that a mainly jazz-oriented album has raced up the pop charts in the Netherlands in just a few weeks, peaking at number 2 at the time.

Next step in her career is the release of her second solo album in 2006, a very personal one called See you as I do. It is a reflection about the life of a young woman, happily married to husband Sander and two boys Jonas and Martijn. This album was recorded in her own home in Amsterdam, while her husband was caring for her two boys, and warning her neighbours that they'll be making some 'noise'. She also signs up as special representative for Unicef.

Over the years Trijntje has garnered many prestigious awards, sent her way both by the general public and by special panels. Among these awards are The Edison, The Pall Mall Export Award, several TMF awards (the Dutch equivalent of an MTV-award) and a Silver Harp and later on a second Harp, this time the Golden version. The highest possible artistic accolade for popular music in the Netherlands, the Golden Harp is usually given to an artist whose career spans several decades. Trijntje, barely in her thirties, received her first, the Silver Harp, in '97 with Total Touch as upcoming talent. She has now crowned this achievement by earning herself the even more prestigious Golden Harp. To her utmost satisfaction this award celebrates not only Trijntje's incredible singing voice, but also the fact she writes her own material, both lyrics and music, which is something she plans to focus on even more in future concerts and recordings. And, more awards will follow..

For Trijntje, 2006 is all about a new exciting and challenging Blue Note project: the Burt Bacharach songbook. Together with EMI and Radio 2 a plan was formed for Trijntje to record the songs from one the greatest songwriters in the history of American popular music. 'Walk on by', 'That's what friends are for', 'Alfie', 'Do you know the way to San Jose' – all songs that are part of the collective memory of all music lovers. Eventually, Trijntje will proof she can do an excellent job with those and revive them for those who remember them in younger days, and introduce them also to a new young generation of music listeners. Contact was made with Burt Bacharach himself in Los Angeles, and Trijntje CD's were mailed. After watching her DVD '1000 Days', Bacharach pleasantly surprised thought: 'Let's give her a call…'. In June, Trijntje visits Los Angeles and together with Burt Bacharach she started working on the album. Bacharach insisted to include the long forgotten song 'Waiting for Charlie (to come home)', for which he wrote a new intro on the piano. He also performs on 'This house is empty now', which he previously recorded with Elvis Costello. Patrick Williams and Vince Mendoza, who worked with Bacharach before, share the task of arranging. Williams produces, Mendoza conducts the Metropole Orchestra that provides the accompaniment. Multi Grammy winning technician Al Smith completes the team. Eventually fourteen songs end up on the album, while the recording of the vocals would only take four days. This album was given the utmost production, by today's digital standards. It's well done, both in arrangements, composition and perfect balance between Trijntje's voice and the orchestra. A highly potential asset in everybody's home, as easy listening background music for late evening time spending with good company and a quality glass of wine...

In December Trijntje performs in theatres across the country, together with the Metropole Orchestra, to present 'A Look Of Love' live to her fans. The album topped the Dutch album charts for 8 weeks. Even at that point Trijntje felt she was at the beginning of re-creating Bacharach's repertoire and it was obvious that a second album was just a matter of time. "He was so proud of the first album, he felt a magic that was still there and that inspired him to help me create a second album", says Trijntje.

So, November 2007 marks the release of her second Bacharach songbook: Who'll Speak For Love. She dives even deeper into Bacharach's work, of which many were written together with lyricist Hal David. Together with the Metropole Orchestra, she performs another 15 beautiful songs. The most obvious track is the title song "Who'll Speak For Love", which is a brand new song that Bacharach wrote in 2007 together with Tim Rice, who has written for such great musicals as Jesus Christ Superstar, Aida and The Lion King. Burt really wanted Trijntje to be the first singer to record and sing this impressive piano ballad. Trijntje says: "It's a great honor to be given a first recording by two of my heroes!" Besides his piano performance on songs such as "Who'll Speak For Love", "I Just Don't Know What To Do With Myself" and "Between The Heartaches", Bacharach was also very affectionately involved in the arrangements and song selection. Just as with The Look Of Love, Bacharach enthusiastically encouraged everyone involved in the recording of this new album. "It's even better than last time. I've got an immense respect for Burt, his songs deserve to be kept alive forever.", according to Trijntje. Patrick Williams, famed arranger, who has worked with Frank Sinatra, Barbra Streisand and Celine Dion, wrote 10 new arrangements. Also producing the new album, he states: "I've seldom seen Bacharach that enthusiastic. "I think that Burt, after the success he had with Dionne Warwick, was looking for a new, right voice to perform his songs…. I think he found her. She has the voice that can match his songs and is capable of turning difficult songs into seemingly easy ones. I've worked with numerous singers who all had something unique, but Trijntje seems to be able to combine the various talents into one. She's got a musical instinct, that's something you can't learn and both her vocal emotions and range are very impressive. "

Trijntje says: " I really wanted to do more contemporary Bacharach songs on this album such as "God Give Me Strength", a song originally from the duet album "Painted From Memory", which he made with Elvis Costello. I also chose "Love's Still The Answer", a more obscure track, first recorded by Ronald Isley, which now gets a second chance. Burt said.. this song deserved a new performance". Who'll Speak For Love also contains classic songs such as "What the world needs now", "Don't make me over" and "On my own". Trijntje somehow is able to breathe new life into them. Burt Bacharach wrote a complete new intro to "Raindrops Keep Falling On My Head", giving the song a new lease on life. "His enthusiasm really made me push myself to greater heights and he also encouraged me to record and perform "I Just Don't Know What To Do With Myself". There are great versions of the song done by such diverse artists as Dionne Warwick and Dusty Springfield. When recording the new album Burt really wanted me to sing this song on his a new arrangement, complementing my vocals and I'm very amazed with the way it turned out, Burt re-discovered his own song". Who'll speak .. quickly gets into its platinum status in Holland, shortly after its release, what a great Christmas gift for 2007..

February 2008: Trijntje is invited by Maestro Burt to do a guest performance during Burt's mini tour in Japan. It's not the first time Trijntje performs in Japan, in her days before Total Touch became big in Holland in the mid -90's, she was touring with her friend Dutch female saxophone player Candy Dulfer as a background singer. But this time, sharing stage with Maestro Burt in Japan is quite something..

Trijntje tours in Holland during early 2008 with her dear friend and guitar virtuoso Leonardo Amuedo. A DVD and double CD released in June 2008 is a registration of that tour, called 'Ken je mij' (Do you know me). This is recorded in the Amsterdam church 'de Rode Hoed' (the Red hat), in which her dad does his preaching, still to this date every Sunday. This is the place where she did one of her very first stage performances ever in her life, so this venue is a homecoming for her. She mainly does her Bacharach repertoire during this tour, whereby she is only guided by Leonardo on guitar. They are a magic team of performers, their chemistry is amazing and Leonardo has an awesome gift and set of guitar skills to perform these songs, as originally done with the Metropole Orchestra, but this time only on guitar. Even the more difficult melodies written on piano that are quite tricky to capture smoothly on guitar, with visible pleasure and passion like of that of Trijntje - and at the same time giving Trijntje all the space she needs in these songs to shine and excel. She also does a number of Dutch songs, some of them renowned hits in Dutch pop originally sung by Trijntje, like the popular powerful song about travelling and courage for that called 'Vlieg met me mee' (Fly with me), originally written by brother Tjeerd and renowned Dutch lyricist Henny Vrienten for a Dutch film score. Her most important Dutch song she does on this tour is a spiritual and inspirational lyric written by her dad, called 'Ken je mij', hence the DVD title – a very intimate and personal statement by Trijntje.

It's not only Trijntje who shines in this tour and DVD recording, it's also virtuoso Leonardo Amuedo, a native Uruguayan by origin, nowadays based in Brazil but he did live in Holland for 12 years, and also speaks Dutch. He has the equivalent virtuosity, in the likes of Carlos Santana, or Steve Howe (Yes), or David Gilmour (Pink Floyd).. At the same time, he is very humble and a true gentleman.

After the tour in Holland, Trijntje performs both in Tokyo and Greece, this is April 2008.. In October, she is invited to do a gig in Dubai, for Dutch immigrants; and after that, is invited once again to share stage with Maestro Burt in Florence Italy this time..

September is the time for the music spectacle in Holland called 'Symphonica in Rosso', whereby big artists perform with a huge symphonic orchestra. This time, it's Sir Lionel Richie's turn.. and he does a duet with, what he requested for: the best Female singer Holland nowadays offers: who else can that be than Dutch pride Trijntje.. Song writer John Ewbank writes a duet song called 'Face in the Crowd', and the song is released on single to promote the Symphonica in Rosso concerts. Face in the Crowd becomes a huge hit in Holland, peaking at nr 3 in the charts. It's a ballad that starts slowly and gently grows into a big orchestral feast, about two beautiful lovers who haven't found each other yet – they are just a Face in the Crowd for each other at this point in time.. A happy song about hope and love, sung with such enthusiasm and spirit by Lionel and Trijntje. An inspirational song for many Trijntje fans, that provides courage to people who have lost beloved ones. Trijntje shares stage with Lionel on 4 evenings at the Arnhem Gelredome, released in November 2008 on DVD. A nice one celebrating Lionel's work he did from his solo career as well as his Commodores era. His duet with Trijntje, followed by an orchestral version of Trijntje's Touch me There from her Total Touch material, certainly is the highlight for her fans on that DVD..

October and November are spent by Trijntje, and once again Leonardo, to do a tour around theatres in Holland, again just by the two of them – this is the style she loves the most: small, acoustic and intimate: "If a song is good, it can also be done in a very small setup", says Trijntje. She uses her web site Blog for this tour, by communicating with her fans for requests of songs to do. She encourages her fans to give ideas and suggestions of songs she hasn't done before – some of which are very interesting for her. She wants to do a very similar thing as she did earlier this year, whereby she mainly did her Bacharach repertoire, but now her fans can chose from their favourite songs, or even new ones. She even does something never done before: before the start of every concert, she has a list on a huge board with song titles, next to the merchandise stand, where every one in the audience can chose from and tick. Before she enters stage, she reviews the list with all the ticks from her fans, and choses with Leonardo from that list, which songs to do that evening. This makes every gig unique, and a reason for some of her fans to attend to as much gigs as possible in this tour.

November 2008: Trijntje has won the Dutch Edison Award in the category Vocal Jazz. The Edison Award is the oldest Dutch Music prize to be given to musicians and first started in 1960. Edison Awards are divided between Classical, Jazz and Pop music and the winners get a special bronze stature. The Edsion Award is equivalent to the American Grammy's, the German Echo Awards or the French Victoire. The Edison foundation's jury report on Trijntje's "Who'll Speak For Love" states: "She interprets the work of Burt Bacharach in such authentic way that it even took Burt Bacharach himself by surprise. Given that and the collective power of conductor Vince Mendoza, arranger Patrick Williams and the Metropole Orchestra, makes Trijntje's "Who'll Speak For Love" a very just winner. "

In February 2009, shortly after her birthday, she travels to Los Angeles to join her mate Patrick Williams for the nominated Grammy Award 'Alfie', as done on her Look of Love album.. This is a huge achievement on itself to enter on her outright impressive CV... Although Alfie did not win the award, she thoroughly enjoys the experience, and visits her dear friend Maestro Burt for a cuppa, as she happens to be in his hometown anyway. She takes the opportunity to do some workshops, as well as writing sessions, as she is anticipating on writing new material for a new album.. Back in Holland, she does some recording sessions for a local artist, before travelling quickly back to the US, to New York City, to do more writing sessions..

The rest of the year of 2009 is allocated for the writing and recording of her new album. Her friend (renowned Saxophone player) Candy Dulfer revealed somewhere in the media that it's a Soul project, quickly picked by her fans and treasured on the fans-website: a Dutch web page 'trijntjeoosterhuis.hyves.nl' (similar to Facebook), dedicated to Trijntje's work, renamed this year as 'Officiële Fanclub van Trijntje Oosterhuis', all in Dutch though. Fans are very excited as to when her new album is released, there are many queries about that by her fans on the blog of www.trijntje.nl, but Trijntje herself is very reluctant to reveal anything.

Trijntje does a number of gigs throughout Holland, including a Jazz festival in The Hague in the middle of the summer. In September she does two charity concerts in Bloemendaal for Unicef, for which – again - her friend Leonardo comes over from Brazil. At the same time she does a small reunion of Total Touch, with her brother Tjeerd playing the grand piano and her backing singers Birgit Lewis and Caroline Dest share stage as well, doing some TT songs – a true revival of the glory days of Total Touch.

The highlight of the summer for Trijntje (apart from her well deserved long holiday), is no doubt the visit and performance of Maestro Burt Bacharach to Holland, to do the North Sea Jazz festival. She obviously is invited to share stage with him and sing a few songs. She even adjusts her holiday schedule for it, as she writes Dutch history to shine as Burts latest discovery on her own native soil. When looking at the films on YouTube of these performances (especially the Waiting for Charlie to come home), it's fantastic to see how much joy and pride comes from the legendary Burt while she sings.. He sings along in silence, he closes his eyes with joy while he plays the piano, he directs the band to carry on longer as Trijntje improvises on the coda of the song. One of those musical moments in time to treasure.

October 2009 is scheduled for a gig in the Amsterdam Heineken Music Hall (one of the very best concert venues in Europe in terms of acoustics), together with the Metropole Orchestra to capture her Bacharach repertoire, with which she did her two Bacharach songbooks. This gig is to be recorded for a DVD.. An exciting new release to ask Santa for Christmas..

Trijntje keeps us in anticipation of her new album, so it will be a soul project. She has grown significantly more as a performer; it will be her first studio recording in two years time (apart from her single duet with Lionel Richie) and she is taking her time to finish it properly – and rightly so. As Lionel has adopted the Face in the Crowd duet with her in his newest album titled 'Just Go', to have its exposure in the US (good on her!), as Burt keeps on promoting her out there as well, as she spent time writing for her new album in the US, she soon has the world at her feet - if not already. She is still young with such huge potential and talent.

She is without a doubt one of the very best female singers Holland has ever offered.. Arguably one of the very best female singers of all time, considering the pop and music industry nowadays, being such a mass product, with so many talents around in the world. She distinguishes herself among fellow female artists, that she does not use the song to present herself, instead she uses herself to present the soul and spirit of the song. In addition, she does not exploit her looks to have herself 'in the picture', even though she is quite good looking... It's her voice, skill and professionalism that she uses to have her soul shine through in each song she sings. It's tough for artists to stand out, but Trijntje – just being herself without any urge to gain fame whatsoever, does stand out considerably, at least according to her devoted fans.
Genre not found
Artist not found
Album not found
Search results not found
Song not found
Shut down, when I saw the look in your eyes
I didn't see it coming baby, knocked out
When you told me you needed time
To see if I would miss you maybe
You never told me that you felt this way, not today
You let me know that there's no other way, what can I say
I'm knocked out, now you wanna do it alone
I can't believe what just happened in here
You promised me that you would never ever leave me alone
That no one could replace me
You told me you'd forgive me and forget the things I did wrong
Cause that's how much you love me
Push me away, what is going on?
Don't tell me lies, something here is wrong
Honestly my love, this is not the time to give up, no
No it's not the time, not the time
Touch down, when I see the look in your eyes
How long have you been faking baby?
Knocked out, when did you start living a lie?
You should have tried a little harder maybe
I never guessed that you would walk away, not today
I would have thought that we could find a way and make that change
Knocked out, so you gonna do it alone, no
I can't believe what just happened to me
You promised me that you would never ever leave me alone
That no one could replace me
You told me you'd forgive me and forget the things I did wrong
Cause that's how much you love me
Push me away, what is going on?
Don't tell me lies, something here is wrong
Honestly my love, this is not the time to give up, no
This is not the time, this is not the time to give up, heeeeeyyy
Try a little harder baby, this is not the time,
I was so wrong, so wrong, to walk away, walk away
So wrong, so wrong, so wrong, try a little harder baby,
So wrong, so wrong, so wrong,
It's so wrong, it's so wrong, it's so wrong, it's so wrong.
Contributed by Mason N. Suggest a correction in the comments below.
To comment on specific lyrics,
highlight them