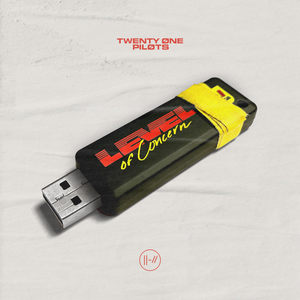 Amidst all the chaos of the Coronavirus outbreak of 2020, everyone in the live performance industry was laid off due to government regulations and fear of spreading COVID-19. Inspired to write a song during this time to help the workers in this industry, Tyler decided to make his first attempt at writing on an electric guitar, calling it "simple but hopeful" in a Twitter thread teasing the single. A portion of the proceeds were donated to Crew Nation
Read Full Bio
Amidst all the chaos of the Coronavirus outbreak of 2020, everyone in the live performance industry was laid off due to government regulations and fear of spreading COVID-19. Inspired to write a song during this time to help the workers in this industry, Tyler decided to make his first attempt at writing on an electric guitar, calling it "simple but hopeful" in a Twitter thread teasing the single. A portion of the proceeds were donated to Crew Nation, an organization that helps individuals who work in the live performance industry who were laid off during the COVID-19 pandemic.

The single artwork and official announcement of "Level of Concern" and its accompanying music video were tweeted the day before its release.

The song follows Tyler's thoughts concerning the effects the coronavirus made on society and the music industry. While he is sharing his thoughts through the song, he also shared some of them with an unnamed individual in it, presumably his wife Jenna as he also asks for comfort in the time of the pandemic.

The song's music video shows band members Tyler and Josh quarantined in their houses with their family. They work on the song and video by putting their part on a USB drive (the one pictured in the track's cover art) and mailing it to one another.
Genre not found
Artist not found
Album not found
Search results not found
Song not found