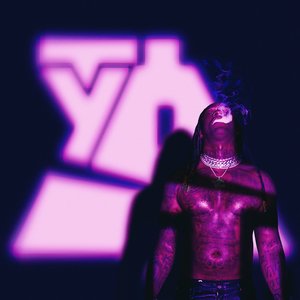 Featuring Ty Dolla $ign is the third studio album by American singer and rapper Ty Dolla $ign. It was released on October 23, 2020, by Atlantic Records. The album features guest appearances from Kid Cudi, Post Malone, Kanye West, Anderson .Paak, Quavo, Nicki Minaj, Big Sean, Roddy Ricch, Jhené Aiko, Future, Young Thug, FKA Twigs, and Skrillex, among others. In an interview with Spin in July 2019, Ty Dolla $ign first talked about the album, saying "I wasn't focused on, like, 'Oh, let's go make a fuckin' generic-ass hit, you know, 97 BPMs-plus, get the club going" and simultaneously stressed
Read Full Bio
Featuring Ty Dolla $ign is the third studio album by American singer and rapper Ty Dolla $ign. It was released on October 23, 2020, by Atlantic Records. The album features guest appearances from Kid Cudi, Post Malone, Kanye West, Anderson .Paak, Quavo, Nicki Minaj, Big Sean, Roddy Ricch, Jhené Aiko, Future, Young Thug, FKA Twigs, and Skrillex, among others.

In an interview with Spin in July 2019, Ty Dolla $ign first talked about the album, saying "I wasn't focused on, like, 'Oh, let's go make a fuckin' generic-ass hit, you know, 97 BPMs-plus, get the club going" and simultaneously stressed the importance of distinguishing himself from other artists, "I just wanted to give people some good music to listen to—something that sounds different from everybody else's shit". On December 16, 2019, it was reported that he planned to release two albums in 2020.

On July 2, 2020, Ty announced that the album's title would be Dream House, which would end his Beach House series. However, on October 8, 2020, the singer announced that the title had changed to Featuring Ty Dolla $ign, which refers to songs that he has been featured on for other artists. In a press release, he explained his choice, by saying "many people have said that when you see a song that says, 'featuring Ty Dolla $ign', you know it's gonna be fire".

On October 14, 2020, the official cover art was revealed on social media. Six days later, on October 20, the track listing was revealed.
Genre not found
Artist not found
Album not found
Search results not found
Song not found
I'm Donald Trump and Hillary Clinton or is that one and the same?
'Cause I don't know any politicians who's admitted that gang violence came from strange fool macho hang
That's a brother that you loved in that street. If we won't kill 'em they won't kill that much of 'em.
Damn, bullets don't got no name, we all getting slain. And if we fighting each other then we all got stains.
It's election season, we all got names
I lost a brother too, we all got pain.
But if we ain't voting, we all got blame. I'm really the best, I'm really don't mess.
Young Martin Luther with an X on my neck, my voice is a check
Man it's a miracle.
Just less than 2 months ago I was on the level 4 yard talking to Big TC about all this shit.
Bro, when you get out there, crowd surf for me, you already know.
Now it's a movement. A movement for any and everybody to get up and push with.
'Cause we all need that push. It get hard for all of us but we campaigning
We standing strong, we moving forward, we ain't backing down.
The time is now like no other. Tell my sisters, my brothers, love one another.
Be there for each other. It's easy to quit, say no, to turn the other cheek.
Nah, we campaigning now, yeah campaign
Lyrics © Sony/ATV Music Publishing LLC, RESERVOIR MEDIA MANAGEMENT INC
Written by: WARREN, III GRIFFIN

Lyrics Licensed & Provided by LyricFind
To comment on specific lyrics,
highlight them