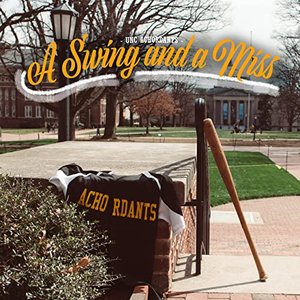 Founded in the spring of 2001, the Achordants formed at the University of North Carolina at Chapel Hill with a mission to entertain and to promote the message of diversity through music. Using tight harmonies and a lighthearted appeal that pleases any audience, the group's diverse repertoire, ranging from gospel to Scottish folksongs, is a reflection of the group members' individuality.
Genre not found
Artist not found
Album not found
Search results not found
Song not found
We have lyrics for 'Would You Mind' by these artists:



Charlie Wilson Yeah, come on Uh, uh, uh, uh Baby, when I saw you…
Dru (intro) Uhhh... Standing at the door she was so hard to …
Earth Wind & Fire Would you mind if I touch, if I kiss If I…
Freshlyground Would you mind if I changed you? Would you mind if…
Friday Pilots Club Ignition on this wonderful night of submission Promises brea…
Hank Snow Would you mind if I tell you that I go…
Janet Jackson Baby would you mind touching me ever so slowly your making m…
JANET+JACKSON Baby would you mind touching me Ever so slowly You're maki…
Juliet That's it Would you mind? (giggles) Would you? Baby, would …
PRETTYMUCH If I pulled you closer, would you mind? Would you mind?…
Simon Samaeng Oh, wondering if you can feel it too I don't know…



We have lyrics for these tracks by UNC Achordants:



C'mon Talk 'mon and talk to me I will try the upmost try…

The lyrics can frequently be found in the comments below or by filtering for lyric videos.