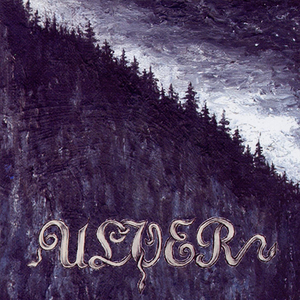 Bergtatt - Et eeventyr i 5 capitler
"Bergtatt - Et eeventyr i 5 capitler" ("Taken Into the Mountain - A Fairy Tale in 5 Chapters") is the debut album by the Norwegian band Ulver. Contrary to the more straightforward black metal of their contemporaries, Ulver began their career by incorporating elements of Norwegian folk music, sometimes using acoustic guitars, melody-focused songwriting, and clean vocals. The lyrics are primarily in archaic Danish, while some bits are in dialectal Norwegian. The acoustic aspects of the album would later be isolated in their second release "Kveldssanger", while the third album, "Nattens madrigal – Aatte hymne til ulven i manden", consists
Read Full Bio
"Bergtatt - Et eeventyr i 5 capitler" ("Taken Into the Mountain - A Fairy Tale in 5 Chapters") is the debut album by the Norwegian band Ulver. Contrary to the more straightforward black metal of their contemporaries, Ulver began their career by incorporating elements of Norwegian folk music, sometimes using acoustic guitars, melody-focused songwriting, and clean vocals. The lyrics are primarily in archaic Danish, while some bits are in dialectal Norwegian.

The acoustic aspects of the album would later be isolated in their second release "Kveldssanger", while the third album, "Nattens madrigal – Aatte hymne til ulven i manden", consists entirely of a "raw" black metal production and sound.

All songs written and composed by Ulver.

01. "Capitel I: I troldskog faren vild" ("Lost in the Forest of Trolls") - 7:51
02. "Capitel II: Soelen gaaer bag aase need" ("The Sun Sets Behind Hills") - 6:34
03. "Capitel III: Graablick blev hun vaer" ("Graablick Watches Her Closely") - 7:45
04. "Capitel IV: Een stemme locker" ("A Voice Beckons") - 4:01
05. "Capitel V: Bergtatt - Ind i fjeldkamrene" ("Bergtatt - Into the Mountain Chambers") - 8:06

Total length 34:17.
Genre not found
Artist not found
Album not found
Search results not found
Song not found
Capitel I: I Troldskog faren vild
Ulver Lyrics
De entede Tøsens Hiemkomst
Hun vaer i mørck Skog faren vild
Sneens Tepper hafde bredet sig hen
Paa Stien hiem - hendes eeneste Ven
Om hun bare kunde
Folge Stiernernes Baner
Ey hun skulde vildfare
Blandt disse mørcke Graner
Skogens mørcke Arme forbarmede sig ofver dend fremmede Giæst
Giorde hende vaer i siine inderste Tankers Veemod
At i Bergekongens Kammer tørstes efter Christenblod
De Underjordiske:
"Det nærmer sig stille: Een sørgeklæst Pige
Sidder derinde med foldede Hænder
Hun sender een Bøn til det himmeldske Rige"
Ofver hendes Hode
Det drybber fra Qviist
Draabe for Draabe some Blodet
Fra Kroppen til Jesu Christ
Pigen:
"Aa, eismal i ein uggin Skog
Eg kjenn at i Kveld
I Kveld tenkjer ingen paa meg"
Contributed by Anna Y. Suggest a correction in the comments below.
To comment on specific lyrics,
highlight them