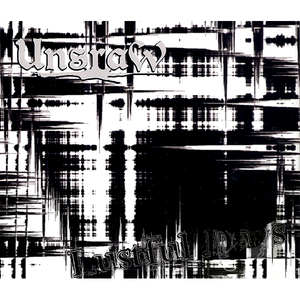 Japan (2006-2008) (2009-2011)

UnsraW were a metal band formed in 2006 by 勇企 (Yuuki) and 匠 (Shou). They were soon joined by 准 (Jun), 哲 (Tetsu), and 礼 (Rai, formerly 刹戯 [Setsuki] of JOKER). Their first seven lives were all secret shows with their first live being on July 6 at Takadanobaba AREA. On August 23, UnsraW held their first one-man, titled Gate of Death, which was a free live to commemorate their formation. Shortly after on August 30
Read Full Bio
Japan (2006-2008) (2009-2011)

UnsraW were a metal band formed in 2006 by 勇企 (Yuuki) and 匠 (Shou). They were soon joined by 准 (Jun), 哲 (Tetsu), and 礼 (Rai, formerly 刹戯 [Setsuki] of JOKER). Their first seven lives were all secret shows with their first live being on July 6 at Takadanobaba AREA. On August 23, UnsraW held their first one-man, titled Gate of Death, which was a free live to commemorate their formation. Shortly after on August 30, they released their first maxi-single, -9-, limited to 1,000 copies, which sold out in less than a couple weeks.

After several live shows and in-store events, UnsraW released their second maxi-single "Gate of Death on October 25, which was limited to 1,000 copies also, and sold out in pre-sale. On December 20, they released their first mini-album entitled Spiral Circle consisting of the songs included in their earlier maxi-singles along with an introduction track. Spiral Circle came in two types, each with a different PV as well as a different live clip. It sold out in pre-sale just as Gate of Death. It was also re-released with three additional songs as Spiral Circle 〜Complete〜, making this their first full-length album. A lot of the songs included on these releases were new versions of CoЯe The Child songs.

In 2007 UnsraW released three mini-albums: Calling, ABEL, and KEIN. Due to the popularity of ABEL and KEIN, they sold out and a second-pressing consisting of both albums combined, as ABEL/KEIN, was released with a bonus track, Eve.

In spring 2008, Yuuki became ill with pneumonia, starting a band hiatus. He overcame his illness and the band continued activities in 2009, kicking it off with two lives at Takadanobaba AREA on August 22 and 23. By late September, they also released a new single, REBORN.

On January 13, 2010, it was announced that Rai would be leaving UnsraW on February 27 after their European tour which included stops in the Netherlands, Sweden, France, and Germany. On that day, they announced their two new members, 円 (Madoka) and 迅 (Jin). Jin was previously their support bassist during the European tour after the departure of Jun. They held a one-man live on April 19, 2010 called TRACE OF GUILT in the Takadanobaba AREA. On March 3, 2011, UnsraW announced their disbandment following the departure of Yuuki. The band played their remaining scheduled shows thereafter.
Genre not found
Artist not found
Album not found
Search results not found
Song not found
STARVING MOON
UnsraW Lyrics
The Moon light
Kifuku suru hebi shimetsuketai yokubou
Hora daeki tsuke
Akai tsuki ga mioroshita ano haru no yoru
The Moon light
Hanabira wa midareta ai tadareta uso
Karamu yubisaki wa furachi na kimi to  mukachi na
wake
Shibaritsuketa nakigoe to kurai heya wo uzume tsukusu you
Todokanai omoi wa kakusezu ni yagate kageri michiru...
Kazaritsuketa kubi ni chikara wo kometeikou
Kasane awase no futari
Kowareyuku omoi kimi wo hanasanai aa
Furan shita kago no naka futari
Modorenu yume wo miyou
Mezamenai genjitsu de ii sa
Kuru koto no nai asahi . . .
I DON'T KNOW WHAT'S WRONG.
FEAR IS IN MY HEART WHEN I STOP IT CUZ HE CAN NEVER
FUCK OFF, I don't wanna anything anymore.
Rape me you "THE AGONY"I'm ready.
The startving moon would be satisfied
By our decomposed bodies.
Contributed by Lucas B. Suggest a correction in the comments below.
To comment on specific lyrics,
highlight them