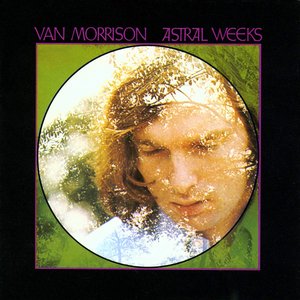 Original Release Date: November 1968 Van Morrison - rhythm guitar, keyboard, saxophone, vocal; Jay Berliner - guitar; Barry Kornfeld - guitar on "The Way Young Lovers Do"; Richard Davis - bass; Connie Kay - drums; John Payne - flute, soprano saxophone; Warren Smith, Jr. - percussion, vibraphone; Producer: Lewis Merenstein
Read Full Bio
Original Release Date: November 1968
Van Morrison - rhythm guitar, keyboard, saxophone, vocal;
Jay Berliner - guitar;
Barry Kornfeld - guitar on "The Way Young Lovers Do";
Richard Davis - bass;
Connie Kay - drums;
John Payne - flute, soprano saxophone;
Warren Smith, Jr. - percussion, vibraphone;
Producer: Lewis Merenstein
Genre not found
Artist not found
Album not found
Search results not found
Song not found
Jump to: Overall Meaning | Line by Line Meaning
If I ventured in the slipstream
Between the viaducts of your dream
Where immobile steel rims crack
And the ditch in the back roads stop
Could you find me?
Would you kiss-a my eyes?
To lay me down
In silence easy
To be born again
To be born again
From the far side of the ocean
If I put the wheels in motion
And I stand with my arms behind me
And I'm pushin' on the door
Could you find me?
Would you kiss-a my eyes?
To lay me down
In silence easy
To be born again
To be born again
There you go
Standin' with the look of avarice
Talkin' to Huddie Ledbetter
Showin' pictures on the wall
Whisperin' in the hall
And pointin' a finger at me
There you go, there you go
Standin' in the sun darlin'
With your arms behind you
And your eyes before
There you go
Takin' good care of your boy
Seein' that he's got clean clothes
Puttin' on his little red shoes
I see you know he's got clean clothes
A-puttin' on his little red shoes
A-pointin' a finger at me
And here I am
Standing in your sad arrest
Trying to do my very best
Lookin' straight at you
Comin' through, darlin'
Yeah, yeah, yeah
If I ventured in the slipstream
Between the viaducts of your dreams
Where immobile steel rims crack
And the ditch in the back roads stop
Could you find me
Would you kiss-a my eyes
Lay me down
In silence easy
To be born again
To be born again
To be born again
In another world
In another world
In another time
Got a home on high
Ain't nothing but a stranger in this world
I'm nothing but a stranger in this world
I got a home on high
In another land
So far away
So far away
Way up in the heaven
Way up in the heaven
Way up in the heaven
Way up in the heaven
In another time
In another place
In another time
In another place
Way up in the heaven
Way up in the heaven
We are goin' up to heaven
We are goin' to heaven
In another time
In another place
In another time
In another place
In another face
Overall Meaning
Van Morrison's song "Astral Weeks" is a dreamy, introspective track that is often regarded as one of the greatest albums in music history. The song opens up by describing a hypothetical scenario where the singer ventures in the slipstream between the viaducts of someone's dream while driving through the back roads. The opening lines are cryptic and can have a lot of interpretations; however, it seems to indicate that the narrator is in search of something that can be found in the dreamscape. The second verse introduces the idea of rebirth through pushing the door, and the chorus is the main lyrical idea of the song, to "be born again."
The song's final verse describes the scene where Van Morrison is singing in a room with pictures on the wall, and someone is pointing a finger at him. After that, the scene shifts, and the song talks about a person who is trying to take care of someone who possibly is their child. The final part of the song describes the idea of a spiritual afterlife that is separated from the world we live in, where the singer is "nothing but a stranger in this world." The song seems to be about seeking new beginnings, finding something transcendental, and the idea of being in a place where you belong or feel like you do.

Line by Line Meaning
If I ventured in the slipstream
If I were to take a chance and follow the path of your imagination
Between the viaducts of your dream
In the space where your dreams intersect
Where immobile steel rims crack
Where even the most unyielding things break
And the ditch in the back roads stop
And even the rough and forgotten paths come to a halt
Could you find me?
Would you be able to locate me?
Would you kiss-a my eyes?
Would you show me love and compassion?
To lay me down In silence easy
To let me relax in peace and tranquility
To be born again To be born again
To experience a new beginning
From the far side of the ocean If I put the wheels in motion
Even if I have to travel a great distance
And I stand with my arms behind me And I'm pushin' on the door
And I approach with humility and persistence
There you go Standin' with the look of avarice
There you are, greedily seeking something
Talkin' to Huddie Ledbetter Showin' pictures on the wall Whisperin' in the hall And pointin' a finger at me
You're preoccupied with trivial matters and gossiping behind my back
There you go, there you go Standin' in the sun darlin' With your arms behind you And your eyes before
There you are, basking in the sun, with a posture of defensiveness
There you go Takin' good care of your boy Seein' that he's got clean clothes Puttin' on his little red shoes I see you know he's got clean clothes A-puttin' on his little red shoes A-pointin' a finger at me
You are more concerned with the appearance of taking care of someone else rather than actually showing compassion to me
And here I am Standing in your sad arrest Trying to do my very best Lookin' straight at you Comin' through, darlin'
And yet, here I am, facing your negative attitude head-on and trying my best to connect with you
Yeah, yeah, yeah
A simple expression of frustration
If I ventured in the slipstream Between the viaducts of your dreams Where immobile steel rims crack And the ditch in the back roads stop Could you find me? Would you kiss-a my eyes? Lay me down In silence easy To be born again To be born again To be born again
Repeating the desire for a fresh start and the possibility of redemption
In another world In another world In another time Got a home on high Ain't nothing but a stranger in this world I'm nothing but a stranger in this world I got a home on high In another land So far away So far away Way up in the heaven Way up in the heaven Way up in the heaven Way up in the heaven In another time In another place In another time In another place Way up in the heaven Way up in the heaven We are goin' up to heaven We are goin' to heaven In another time In another place In another time In another place In another face
Expressing a desire to leave this world and seek refuge in another one
Lyrics © Warner Chappell Music, Inc.
Written by: VAN MORRISON

Lyrics Licensed & Provided by LyricFind
To comment on or correct specific content,
highlight it