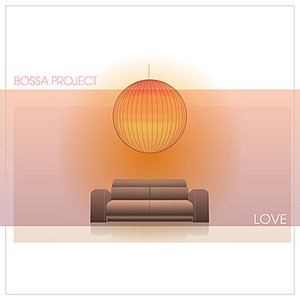 Warning! Deleting this artist may remove other artists and scrobbles from your library - please handle with caution! Note: You can view albums tagged as 'Various Artists' in your library here. The term Various Artists is used in the record industry when numerous singers and musicians collaborate on a song or collection of songs. Most often on Last.fm, compilation album tracks appear under the name of Various Artists erroneously because the individual artist is not listed in the album's ID3 information. Sometimes, single releases may be credited to Various Artists when their profits are going to charity and, usually in
Read Full Bio
Warning! Deleting this artist may remove other artists and scrobbles from your library - please handle with caution! Note: You can view albums tagged as 'Various Artists' in your library here.

The term Various Artists is used in the record industry when numerous singers and musicians collaborate on a song or collection of songs. Most often on Last.fm, compilation album tracks appear under the name of Various Artists erroneously because the individual artist is not listed in the album's ID3 information.

Sometimes, single releases may be credited to Various Artists when their profits are going to charity and, usually in high-profile cases, are sometimes known by a group name. Examples include Band Aid with their releases of Do They Know It's Christmas? and USA for Africa with We Are the World.

Various Artists is also an actual performance name for Torsten Pröfrock, who runs the German DIN label. Torsten performs also as Dynamo, Erosion, Resilent, Traktor besides some others. He's a good friend of Robert Henke and since fall 2004 he is a member of Monolake.

Various Artists were also a short-lived Bristol punk band formed by brothers Jonjo and Robin Key (originally from Birmingham). Other members were also simultaneously in Art Objects who went on to become The Blue Aeroplanes, the latter the Key brothers also co-wrote some songs and were involved in. When Various Artists imploded, the Key brothers went on to form Either / Or.
Genre not found
Artist not found
Album not found
Search results not found
Song not found
This land is your land This land is my land
From California to the New York island
From the red wood forest to the Gulf Stream waters
This land was made for you and Me
As I was walking that ribbon of highway
I saw above me that endless skyway
I saw below me that golden valley
This land was made for you and me
I've roamed and rambled and I followed my footsteps
To the sparkling sands of her diamond desert
And all around me a voice was sounding
This land was made for you and me
When the sun came shining, and I was strolling
And the wheat fields waving and the dust clouds rolling
As the fog was lifting a voice was chanting
This land was made for you and me
As I went walking I saw a sign there
And on the sign it said "No Trespassing"
But on the other side it didn't say nothing
That side was made for you and me
In the shadow of the steeple I saw my people
By the relief office I seen my people
As they stood there hungry, I stood there asking
Is this land made for you and me?
Nobody living can ever stop me
As I go walking that freedom highway
Nobody living can ever make me turn back
This land was made for you and me
With my family on the right hand side
And your family on the left
We got married in a single bed
We sang shaker hymns
When your warhorse grandfather had sung
The whole damn Song of Solomon
We toasted health in the front room
We whiled away the afternoon
Ma fleur struck down with sickness
The young medicine man's got his face in a book
There's more bottles than the trees in green England
Not one of them will do my love no good
In the morning I'm light
But in the evening I'm heavy now
Try as I might I just can't keep it steady now
My love
Lyrics © OBO APRA/AMCOS

Lyrics Licensed & Provided by LyricFind
To comment on specific lyrics,
highlight them