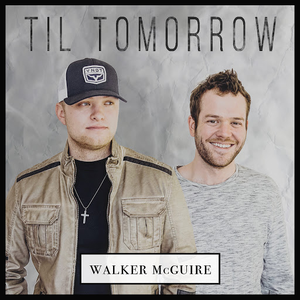 Jordan Walker and Johnny McGuire members

We are a duo in Nashville, TN and are just trying to make it in this dog-eat-dog industry. Tell your mom, sister, dad, grandma...tell the world!
Genre not found
Artist not found
Album not found
Search results not found
Song not found
It's good to be out again, good to see all my friends
I had to get out of that house
'Cause feeling sorry for myself, wasn't working out so well
Aw but baby look at me now
Well it took three months but better late than never
And to think I thought I would hurt forever
But baby tonight I'm all right, yeah I finally got you off my mind
I'm not here fighting back tears
I'm having the time of my life
Hell I may just stay out all damn night
You think I'm drowning in my sorrows
But I swear I'll never love you again, 'til tomorrow
The hangover I'll go through, won't have nothing on you
So bartender, how 'bout another round?
Yeah, I know that I'm ignoring all the warnings
But I'll worry about the morning in the morning
'Cause baby tonight I'm all right, yeah I finally got you off my mind
I'm not here fighting back tears
I'm having the time of my life
Hell I may just stay out all damn night
You think I'm drowning in my sorrows
But I swear I'll never love you again, 'til tomorrow
When this temporary whiskey fix is over
And it dawns on me that I need you when I'm sober
So maybe you're right, it's time
To get over you and get on with my life
But baby tonight I'm all right, yeah I finally got you off my mind
I'm not here fighting back tears
I'm having the time of my life
Hell I may just stay out all damn night
You think I'm drowning in my sorrows
But I swear that I'm not drowning in my sorrow
Girl I know I'll never love you again, 'til tomorrow
'Til tomorrow
Lyrics © O/B/O APRA AMCOS
Written by: LARRY BRIAN CARPER, TREY MATTHEWS, JOHNNY MCGUIRE, JORDAN WALKER

Lyrics Licensed & Provided by LyricFind
To comment on specific lyrics,
highlight them