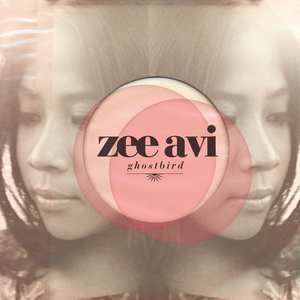 Zee Avi, also known as Koko Kaina, is a singer/songwriter from Miri, Malaysia. She is currently signed to Brushfire records and was featured on the album "This Warm December".

She is best known for her Christmas song "No Christmas for me", which became a YouTube success in 2007. Zee Avi on this song: "This song was inspired by everything i've experienced/read/watched/heard of from movies or stories, about one's lover being far away for Christmas
Read Full Bio
Zee Avi, also known as Koko Kaina, is a singer/songwriter from Miri, Malaysia. She is currently signed to Brushfire records and was featured on the album "This Warm December".

She is best known for her Christmas song "No Christmas for me", which became a YouTube success in 2007. Zee Avi on this song: "This song was inspired by everything i've experienced/read/watched/heard of from movies or stories, about one's lover being far away for Christmas, be it serving in the army, college, another country, peace corps etc… In a way, it's also about not losing hope. (…) The words in this one are simple and direct. (…) I stayed with the 'silent movie feel' as i think it suits the song."

Zee Avi's debut album 'Zee Avi' was released May 19, 2009.
Genre not found
Artist not found
Album not found
Search results not found
Song not found
Swell Window
Zee Avi Lyrics
Like a swell window I will wait for you,
Ride the moment 'till I catch you again
'Till I catch you again
I net with the young man who has
An ocean romance and he calls it the way of life
He tells me how he feels when
He's alone with the raging sound of calm
The raging sound of calm
Fully untainted, sacred place
Like a swell window I will wait for you,
Ride the moment 'till I catch you again
'Till I catch you again
Like a swell window I will wait for you,
Ride the moment 'till I catch you again
'Till I catch you again
Little doses count this time we'll call the rail
We're all riding the same waves
We're all riding the same waves
Soon we'll all be face to face
Like a swell window I will wait for you,
Ride the moment 'till I catch you again
'Till I catch you again
Like a swell window I will wait for you,
Ride the moment 'till I catch you again
'Till I catch you again
Lyrics © OBO APRA/AMCOS

Lyrics Licensed & Provided by LyricFind
To comment on specific lyrics,
highlight them