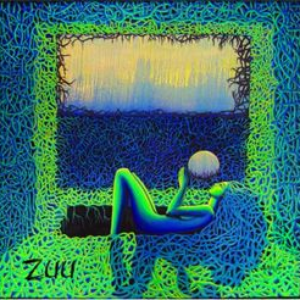 This is the alternative rock/ psychedelic rock band ZU (now ZUU look up
www.last.fm/music/zuu) based out of Los Angeles.

as opposed to the Italian Jazz band ZU. The album cover album is ZUU's. But the band picture belongs to ZU the Italian Jazz Band....(great music!)

This album is on ITUNES even though through last.fm you can't find it.. just go to itunes
and search for ZU or ZUU and the song name and it'll show up in Itunes or Amazon or
CDBABY.com
Read Full Bio
This is the alternative rock/ psychedelic rock band ZU (now ZUU look up
www.last.fm/music/zuu) based out of Los Angeles.

as opposed to the Italian Jazz band ZU. The album cover album is ZUU's. But the band picture belongs to ZU the Italian Jazz Band....(great music!)

This album is on ITUNES even though through last.fm you can't find it.. just go to itunes
and search for ZU or ZUU and the song name and it'll show up in Itunes or Amazon or
CDBABY.com
any questions just write to [email protected]

you can look up more info on ZU (now ZUU)
at last.fm or at www.myspace.com/zuu

and you can buy the music at www.cdbaby.com/zuu

ZUU are coming out with a 2nd album in early Spring 2009.
We'll give you a shout as it's about to come out!
Genre not found
Artist not found
Album not found
Search results not found
Song not found