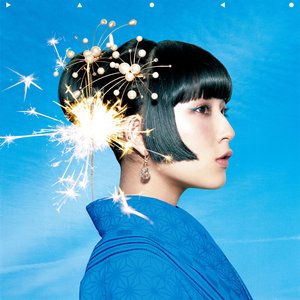 "Uchiage Hanabi" is the third single released by DAOKO. The single was very successful for DAOKO, becoming her first breakout hit. The song went to #1 on several digital charts: Billboard Japan's Hot 100 & Hot Animation, iTunes, and Recochoku. The music video went on to be #3 on the music program CDTV. "Uchiage Hanabi" is certified Platinum by the Recording Industry Association of Japan for over 250,000 downloads.
Genre not found
Artist not found
Album not found
Search results not found
Song not found
We have lyrics for '打上花火' by these artists:



daoko あの日見渡した渚を 今も思い出すんだ 砂の上に刻んだ言葉 君の後ろ姿 寄り返す波が足元をよぎり 何かを攫う 夕凪の中 日…
DAOKO & 米津玄師 あの日見渡した渚を 今も思い出すんだ 砂の上に刻んだ言葉 君の後ろ姿 寄り返す波が足元をよぎり 何かを攫う 夕凪の中 日…
DAOKO feat. Kenshi Yonezu あの日見渡した渚を 今も思い出すんだ 砂の上に 刻んだ言葉 君の後ろ姿 寄り返す波が 足元をよぎり 何かを攫う 夕凪の…
Daoko Kenshi Yonezu あの日見渡した渚を 今も思い出すんだ 砂の上に刻んだ言葉 君の後ろ姿 寄り返す波が足元をよぎり 何かを攫う 夕凪の中 日…
DAOKO/米津玄師 あの日見渡した渚を 今も思い出すんだ 砂の上に刻んだ言葉 君の後ろ姿 寄り返す波が足元をよぎり 何かを攫う 夕凪の中 日…
米津玄師 あの日見渡した渚を 今も思い出すんだ 砂の上に刻んだ言葉 君の後ろ姿 寄り返す波が足元をよぎり 何かを攫う 夕凪の中 日…

The lyrics can frequently be found in the comments below or by filtering for lyric videos.