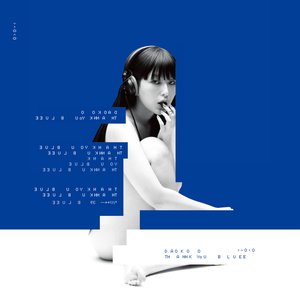 daoko is a rapper and singer from Tokyo, Japan. After being under the LOW HIGH WHO? Productions label starting in 2012, she embarked on a major label career under TOY'S FACTORY in 2015.

Born in March 1997, daoko first attracted attention as a 15 year old in 2012, for rap tracks she shared on NicoNico Douga, including a rap remix of the popular vocaloid song "戯言スピーカー" (Tawagoto Speaker) she posted. She joined LOW HIGH WHO? Productions
Read Full Bio
daoko is a rapper and singer from Tokyo, Japan. After being under the LOW HIGH WHO? Productions label starting in 2012, she embarked on a major label career under TOY'S FACTORY in 2015.

Born in March 1997, daoko first attracted attention as a 15 year old in 2012, for rap tracks she shared on NicoNico Douga, including a rap remix of the popular vocaloid song "戯言スピーカー" (Tawagoto Speaker) she posted. She joined LOW HIGH WHO? Productions and appeared on labelmate 不可思議/wonderboy's second album in the song "世界征服やめた" later that year, as she began to receive attention as the "15 year old high school girl rapper." She released her first album HYPER GIRL – 向こう側の女の子 - that December.

In September 2013, daoko collaborated with m-flo for the theme song of a commercial, and in the same month also released the UTUTU EP, produced by Pigeondust. On December 11, 2013, she released her 2nd indie album, GRAVITY. Her debut major album, titled DAOKO, was released 25 March 2015 through TOY'S FACTORY.
Genre not found
Artist not found
Album not found
Search results not found
Song not found
We have lyrics for '打上花火' by these artists:



daoko あの日見渡した渚を 今も思い出すんだ 砂の上に刻んだ言葉 君の後ろ姿 寄り返す波が足元をよぎり 何かを攫う 夕凪の中 日…
DAOKO & 米津玄師 あの日見渡した渚を 今も思い出すんだ 砂の上に刻んだ言葉 君の後ろ姿 寄り返す波が足元をよぎり 何かを攫う 夕凪の中 日…
DAOKO feat. Kenshi Yonezu あの日見渡した渚を 今も思い出すんだ 砂の上に 刻んだ言葉 君の後ろ姿 寄り返す波が 足元をよぎり 何かを攫う 夕凪の…
Daoko Kenshi Yonezu あの日見渡した渚を 今も思い出すんだ 砂の上に刻んだ言葉 君の後ろ姿 寄り返す波が足元をよぎり 何かを攫う 夕凪の中 日…
DAOKO/米津玄師 あの日見渡した渚を 今も思い出すんだ 砂の上に刻んだ言葉 君の後ろ姿 寄り返す波が足元をよぎり 何かを攫う 夕凪の中 日…
米津玄師 あの日見渡した渚を 今も思い出すんだ 砂の上に刻んだ言葉 君の後ろ姿 寄り返す波が足元をよぎり 何かを攫う 夕凪の中 日…

The lyrics can frequently be found in the comments below or by filtering for lyric videos.