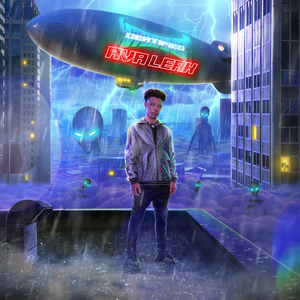 Certified Hitmaker (AVA Leak)
Certified Hitmaker Deluxe was supposedly confirmed by Mosey on April 16th via Twitter. However rather than a true deluxe version of the album, Certified Hitmaker (AVA Leak) was released instead. It contains three new songs, "Bands out tha Roof," "My Dues," and "Focus on Me." "AVA" is Mosey's "artificial intelligence system." "She" is usually presented as a blimp, such as on this album cover, the "Back At It" cover, and other music videos and trailers. For the "AVA Leak," the story is that AVA leaked three new tracks to satisfy Mosey fans until a new mixtape release, later announced to
Read Full Bio
Certified Hitmaker Deluxe was supposedly confirmed by Mosey on April 16th via Twitter. However rather than a true deluxe version of the album, Certified Hitmaker (AVA Leak) was released instead.

It contains three new songs, "Bands out tha Roof," "My Dues," and "Focus on Me."

"AVA" is Mosey's "artificial intelligence system." "She" is usually presented as a blimp, such as on this album cover, the "Back At It" cover, and other music videos and trailers.

For the "AVA Leak," the story is that AVA leaked three new tracks to satisfy Mosey fans until a new mixtape release, later announced to be Universal.
Genre not found
Artist not found
Album not found
Search results not found
Song not found