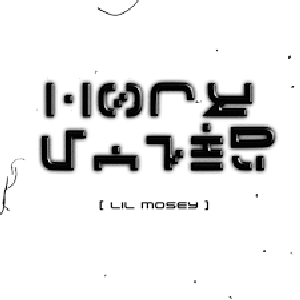 Lathan Moses Echols (born January 25, 2002), known professionally as Lil Mosey, is an American rapper, singer, and songwriter. He first gained mainstream success with his song "Noticed", which peaked at #80 on the Billboard Hot 100. He dropped his debut mixtape Northsbest in 2018, which was eventually certified Gold. A year later, he dropped his sophomore mixtape, Certified Hitmaker, featuring Gunna, Chris Brown, and Trippie Redd. Shortly afterwards
Read Full Bio
Lathan Moses Echols (born January 25, 2002), known professionally as Lil Mosey, is an American rapper, singer, and songwriter. He first gained mainstream success with his song "Noticed", which peaked at #80 on the Billboard Hot 100. He dropped his debut mixtape Northsbest in 2018, which was eventually certified Gold. A year later, he dropped his sophomore mixtape, Certified Hitmaker, featuring Gunna, Chris Brown, and Trippie Redd. Shortly afterwards, he released the single "Blueberry Faygo", which peaked within the top 10 of the Billboard Hot 100 as Mosey's biggest hit to date.
Genre not found
Artist not found
Album not found
Search results not found
Song not found
Oh, oh, oh
Ayy Royce, you did it right here
Woke up feeling good, drinking holy water, hey (holy water)
Gotta find a down bitch, but I never find her, ayy (lil' bitch)
Just dropped six bands, that's a hunnid today (today)
And I'll still rob your people, still I'm stuck in my ways (grrah)
Let's pull up, make a movie, yeah
I think I like it when you sing this to me (when you sing this song)
I got this money but it doesn't suit me (no, it don't)
I need the world, see it improving (oh)
Diamonds bright, yeah (bright), don't you like that? Uh
I could fight you (uh), with my right hand, uh (yeah)
I don't like you (no), this my neck piece, uh (yeah)
I will race you with my two seater (skrrt, skrrt)
But I'm ballin' like boom (boom)
In a Wraith, I zoom (skrrt off)
See this panoramic view?
Shopping spree, we ran through
Woke up feeling good, drinking holy water, hey (holy water)
Gotta find a down bitch, but I never find her, ayy (lil' bitch)
Just dropped six bands, that's a hunnid today (today)
And I'll still rob your people, still I'm stuck in my ways (grrah)
Let's pull up, make a movie, yeah
I think I like it when you sing this to me (when you sing this song)
I got this money but it doesn't suit me (no it don't)
I need the world, see it improving (oh)
Walkin' at the bank but with a check on me (check on me)
Slidin' two-three, how could he step on me (me)
Said you was for me but weren't there for me
In the end if I ain't won, then that's on me
My brother got free, finna bring him with me (with me)
Finna show that lil' nigga what he never seen (never seen)
I feel like the man, five cars in my street (skrrt, skrrt)
I do what I can, you do what you need
Woke up feeling good, drinking holy water, hey (holy water)
Gotta find a down bitch, but I never find her, ayy (lil' bitch)
Just dropped six bands, that's a hunnid today (today)
And I'll still rob your people, still I'm stuck in my ways (grrah)
Let's pull up, make a movie, yeah
I think I like it when you sing this to me (when you sing this song)
I got this money but it doesn't suit me (no it don't)
I need the world, see it improving (oh)
Ayy Royce, you did it right here
Drinking holy water, ayy
Oh, oh, oh
Lyrics © Universal Music Publishing Group, Sony/ATV Music Publishing LLC
Written by: Moses Lathan-Stanley Echols, Royce David, Daniel Nzanga

Lyrics Licensed & Provided by LyricFind
To comment on specific lyrics,
highlight them