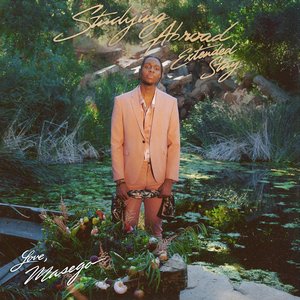 Studying Abroad: Extended Stay
Micah Davis (born June 8, 1993), better known by his stage name Masego, is a Jamaican-American musician with South African roots. Masego is an international, contemporary genre bending entertainer who refers to his own music style as "TrapHouseJazz" or Emotion. His collaborative record "Tadow" has amassed over 47 million views on Youtube. His record Navajo, first premiered by Berlin platform "Colors" has been streamed over 20 million times, triggering a worldwide sold out tour.
Genre not found
Artist not found
Album not found
Search results not found
Song not found
Passport
Masego Lyrics
But you can say, "Yo tengo mi pasaporte"
Or you can say, "Jag har mitt pass"
Got my passport
I've been searchin', I've been workin'
To get out this town
Country hoppin'
Got my passport
I've been searchin', I've been workin'
To get out this town
Country hoppin', baby
I can't wait to get out
Things are lookin' too familiar
So I'm out (out, yeah), flyin' South
Might just go and get new hair
Turn off my phone 'cause I'm new here
Don't walk alone 'cause my crew here
We breathin' in this new air
And I don't wanna think about
Where we'd be if we stayed
That same route everyday
Shipyard every day
And I ain't tryna do that for my life
So I just saved up to change my life
Ultimatum, I paid for the flight
Now I'm singin' like
Got my passport
I've been searchin', I've been workin'
To get out this town
Country hoppin'
Got my passport
I've been searchin', I've been workin'
To get out this town
Country hoppin', baby
I don't even eat sushi (no)
But I do today (yeah, uh)
One more round (yeah)
Saké, hold me down (yeah)
All these gals in our section (yeah)
I swear we next up
All of y'all eclectic
Kyou no yoru wa hima desu ka
Kinou mama ga yonde kureta otogibanashi wa
Ohimesama to oujisama ga
Shiawase na KISU wo shitan dakedo
Japanese on the street, we're learnin' new things
We're gettin' off our feet, steppin' out singin'
Got my passport
I've been searchin', I've been workin'
To get out this town
Country hoppin', baby
Got my passport
I've been searchin', I've been workin'
To get out this town
Country hoppin', baby
Yeah, ayy
Lyrics © BMG Rights Management, Songtrust Ave
Written by: Dernst Emile II, Micah Davis

Lyrics Licensed & Provided by LyricFind
To comment on specific lyrics,
highlight them