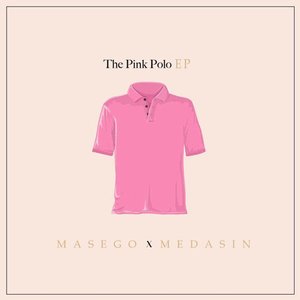 Micah Davis (born June 8, 1993), better known by his stage name Masego, is a Jamaican-American musician with South African roots. Masego is an international, contemporary genre bending entertainer who refers to his own music style as "TrapHouseJazz" or Emotion. His collaborative record "Tadow" has amassed over 47 million views on Youtube. His record Navajo, first premiered by Berlin platform "Colors" has been streamed over 20 million times, triggering a worldwide sold out tour.
Genre not found
Artist not found
Album not found
Search results not found
Song not found
Shut Up And Groove
Masego Lyrics
We have lyrics for 'Shut Up And Groove' by these artists:



Masego feat. Medasin Man let me tell you something right here I saw me…



We have lyrics for these tracks by Masego:



Big Girls Big white house with the chains in the mirror Fender guitars…
Disconnected As she′s disconnected from reality If you catch her, she gon…
Garden Party Ay, check it out We having a party in the garden…
Girls That Dance (Hi-de, hi-de, hi-de-ho) She don't play and she my type She…
I DO EVERYTHING! Do you play the keys? I can play that Do you…
I Had A Vision Eleven seven love, no seventy seventy, 'round the town Press…
King's Rant Tadow, they be like Tadow Got a hundred million people screa…
Lady Lady Thinkin' I could make this many songs 'bout a lady…
Lavish Lullaby Wanna use my frame and lay with a model Say my…
Mystery Lady Thinkin' I could make this many songs 'bout a lady…
Navajo I love you, I love you, I love you Until I,…
Passport But you can say, "Yo tengo mi pasaporte" Or you can…
PRONE Yeah, I been Yeah I been taking long, I been writing songs …
Queen Tings I see Lupita You know I got the jones for my…
Silk I woke up like there's nothin' they could do with…
Silver Tongue Devil (Yo Izy, are you kidding me?) You know I-I-I could talk…
Somethin' Ain't Right Hold up, wait a minute, somethin' ain't right The corruption…
Tadow Yeah, yeah Yeah, ooh, yeah Yeah, ooh Yeah, yeah, yeah, oh, o…
Too Much (i love you so muuuchh!!! omagaa brooo like legit tho. MARRY…
Veg Out Yeah, yeah Wow, wow Yeah, yeah Wow, wow-wow Uh, yeah Yeah Y…
White Man White man, white man, yeah Why you tryna take these checks…
YOU GON' LEARN SOME JAZZ TODAY You gon' learn some jazz today, oh You gon' learn some…

The lyrics can frequently be found in the comments below or by filtering for lyric videos.