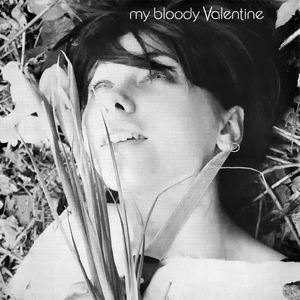 You Made Me Realise is the third extended play by alternative rock band My Bloody Valentine, released on 8 August 1988 through Creation Records. It was their first record for Creation. The EP marked a change in direction for the band, where they adopted a noisier sound. Peter Kember, then of Spacemen 3, recalled seeing the band play "You Made Me Realise" at a live performance at the Roadmender in Northampton in 1988, after My Bloody Valentine had supported the Pixies on the latter's first European tour: "They'd transformed. I don't know quite what had happened, but sometimes bands hit
Read Full Bio
You Made Me Realise is the third extended play by alternative rock band My Bloody Valentine, released on 8 August 1988 through Creation Records. It was their first record for Creation.

The EP marked a change in direction for the band, where they adopted a noisier sound. Peter Kember, then of Spacemen 3, recalled seeing the band play "You Made Me Realise" at a live performance at the Roadmender in Northampton in 1988, after My Bloody Valentine had supported the Pixies on the latter's first European tour: "They'd transformed. I don't know quite what had happened, but sometimes bands hit a certain quantum shift. The noise was overwhelming". In a 2013 interview, Kevin Shields acknowledged the influence of Sonic Youth's Thurston Moore and Dinosaur Jr.'s J Mascis on his guitar playing at the time, but also highlighted a change in how he used reverse reverb. He had used this effect on the band's previous releases "Strawberry Wine" and Ecstasy, but "to no great consequence, because I was using it the way it was meant to be used. Then in '88, I discovered that it was extremely sensitive to velocity and how high you hit the string. You could make huge waves of sound by hitting it softer or harder". He also credited starting to smoke cannabis, which he had done for six months by the time of recording the EP, as an influence.

Both the single and EP versions were released on 8 August 1988. The single version was limited to 1,000 copies. According to Miki Berenyi from Lush, the girl featured in the album cover is Melanie, who was likely a friend of these bands at the time. The Mercury Records version of the EP was released in November 1988 and added the tracks from its successor EP, Feed Me with Your Kiss.

The promotional video was directed by ex-Jesus and Mary Chain bassist Douglas Hart.
Genre not found
Artist not found
Album not found
Search results not found
Song not found
What did (you say you'd) find
Then come, come, come, get the hell inside
You can close your eyes
Well you might as well commit suicide
Wait for me because I waited for you
No that's not what you should do
Don't hate me 'cause I don't hate you
Insane eyes
You made me realize
Something in you died
Well no, no, no, no fault of mine
Something in you died
Well no, no, no, no fault of mine
Make the (hell) out of what you can see
Maybe then you'll not hang beside me
Don't ask me 'cause I cannot see
Insane eyes
You made me realize
What did (you say you'd) find
Then come, come, come, get the hell inside
You can close your eyes
Well you might as well commit suicide
Wait for me because I waited for you
No that's not what you should do
Don't hate me 'cause I don't know you
Insane eyes
You made me realize
Lyrics © Kobalt Music Publishing Ltd.
Written by: KEVIN SHIELDS

Lyrics Licensed & Provided by LyricFind
To comment on specific lyrics,
highlight them