Vermillion
ギルガメッシュ Lyrics
Jump to: Overall Meaning | Line by Line Meaning
唾を吐き黙りこんだ
俺はどうすれば?
嘲笑う葛藤それを
見てる存在が
優しさがほらまた裏返り
否定に聞こえてくる
何て言ったか
この事を... あぁ
いい迷惑だったっけ?
誰かが言ってた言葉だね
自分の意思は
どこに隠したの?
受け売りに
エゴをかき混ぜて
それで満足かい?
光遮る声
今は何も聞きたくない
それだけ言えるなら
ここで聞いてやろうか?
完璧なのか自分は
人は何故迷うんだ?
こんな煩いのに
楽しい事だけ
笑ってりゃいいのに
壊したいだけ?
操りたいだけ?
行動が矛盾する
今だに分からないか?
今何か言われても
聞こえない
頼むから一人にしてくれ
終わらせたい
このままじゃ 終われない
頼むから一人にしてくれ
終わらせたい
いつまでも 終わらない
光遮る声
今は何も聞きたくない
赤く燃えゆくこの空が
また答えを求めてくる
俺の何が分かる?
Overall Meaning
The lyrics to ギルガメッシュ's song Vermillion express the conflicting emotions and thoughts of the narrator, who feels trapped by their own uncertainty and the opinions of others. The first verse describes the narrator's frustration with their inability to speak out, as they feel unable to express themselves or their inner turmoil. They are aware of the judgment and ridicule of those around them, including an unknown presence that seems to watch and judge their every move.
The second verse delves deeper into the narrator's psychology, as they question their own motives and struggle to reconcile their desires with reality. They feel that their own will has been buried and muddled by the opinions of others, and that they are simply copying or imitating what they see around them. They wonder why people are so prone to doubt and uncertainty, and why they themselves cannot simply enjoy the good things in life without feeling the weight of their own contradictions.
The chorus repeats the phrase "the voice that blocks out the light," a reference to the narrator's state of mind and the obstacles that prevent them from moving forward. They long to be left alone and to find a way to end their struggles once and for all, but recognize that this may not be possible. The final line, "what do I understand?" highlights the narrator's sense of confusion and isolation, as they struggle to make sense of their own existence in a world that is both beautiful and cruel.

Line by Line Meaning
唾を吐き黙りこんだ
Spitting and falling silent in frustration, I wonder what I should do.
俺はどうすれば?
What should I do?
嘲笑う葛藤それを見てる存在が
There is a presence that watches the conflicting emotions that mock, laugh and sneer.
優しさがほらまた裏返り
Kindness flips to become rejection and negativity.
否定に聞こえてくる
It sounds like rejection.
何て言ったか
What did you say?
この事を... あぁ
About this… Ah
いい迷惑だったっけ?
Was it a good trouble?
誰かが言ってた言葉だね
Someone said these words, right?
自分の意思はどこに隠したの?
Where did I hide my own intentions?
受け売りにエゴをかき混ぜて
Stirring my own ego by repeating things I heard.
それで満足かい?
Are you satisfied with that?
光遮る声今は何も聞きたくない
The light-blocking voices; I don't want to hear anything right now.
それだけ言えるならここで聞いてやろうか?
If that's all, should I listen to you here?
完璧なのか自分は
Am I perfect?
人は何故迷うんだ?
Why do people get lost?
こんな煩いのに楽しい事だけ笑ってりゃいいのに
Despite this noisy confusion, couldn't we just laugh about the good things?
壊したいだけ?操りたいだけ?
Do you just want to destroy? Only want to control?
行動が矛盾する今だに分からないか?
Actions are contradictory, still don't understand?
今何か言われても聞こえない
Even if you say something now, I can't hear it.
頼むから一人にしてくれ終わらせたい
Please leave me alone, I want to end this.
このままじゃ 終われない
It cannot end like this.
いつまでも 終わらない
It will never end.
光遮る声今は何も聞きたくない
The light-blocking voices; I don't want to hear anything right now.
赤く燃えゆくこの空がまた答えを求めてくる
This burning red sky still seeks for answers.
俺の何が分かる?
What do I understand?
Writer(s): 左迅, яyo

Contributed by Bentley B. Suggest a correction in the comments below.
To comment on or correct specific content,
highlight it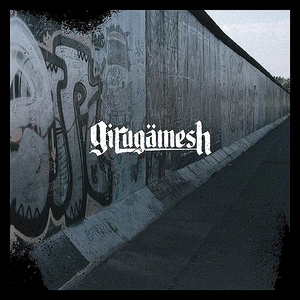 Vocals: 左迅 (Satoshi, born 13 October, 1984)
Guitar: 弐 (Nii, born 22 July, 1984)
Bass: 愁 (ShuU, born 26 December, 1984)
Drums: Яyo, born 20 September, 1986)

girugamesh (ギルガメッシュ) was a Japanese alternative metal Visual-kei band, formed in 2003 and disbanded in 2016. The name was believed to be derived from the earliest known poem; Epic of Gilgamesh, but when asked about their choice for the name in an interview it was revealed that it actually came from the Final Fantasy character Gilgamesh
Read Full Bio
Vocals: 左迅 (Satoshi, born 13 October, 1984)
Guitar: 弐 (Nii, born 22 July, 1984)
Bass: 愁 (ShuU, born 26 December, 1984)
Drums: Яyo, born 20 September, 1986)

girugamesh (ギルガメッシュ) was a Japanese alternative metal Visual-kei band, formed in 2003 and disbanded in 2016. The name was believed to be derived from the earliest known poem; Epic of Gilgamesh, but when asked about their choice for the name in an interview it was revealed that it actually came from the Final Fantasy character Gilgamesh, written as "Girugamesh" in japanese. The music of girugamesh is metal with gloomy undertones, sometimes experimenting with more electronic pop-rock sounds. Formed in 2003 in Chiba, ShuU and Nii had been friends since elementary school, the earliest incarnation of the band made its first performance while the members were still in high school. girugamesh began playing gigs in 2003, until they were signed to record label Gaina-Japan. Their first single, "Kaisen Sengen" was ranked #10 on the Oricon Indies chart. In 2005, girugamesh embarked on a nation-wide tour, after which they released their first live DVD, featuring footage from the tour, and after more touring, released an EP, Goku - Shohankei Enban.

In 2007, girugamesh was signed to the European label Gan-Shin. The band then was part of a 9-band Japanese rock festival in Los Angeles, California called "J-Rock Revolution". They were part of the second night alongside Merry, D'espairsRay and MUCC. Around the time of J-Rock Revolution, some of the performing bands released material on the iTunes Music Store.

Their appearance gradually changed, while girugamesh began in the visual kei scene over time their style changed to a more casual look.

In 2016 they announced that their "chimera" Europe tour would be the last one and that they will hold a last live on July 10th at ZEPP DIVER CITY.

On November 22, 2017, girugamesh appeared on "[2017.11.22] TRIBUTE OF MUCC - 縁 [en] -" with a cover song titled: 五月雨 which was included as 1 of 2 secret bonus tracks (the other 恋は水色 by ムック(MUCC)). They also released this under the alias 左迅×弐×愁×Яyo.

Former members:
Vocals: Cyrien (2003, went on to play in Sel'm)
Guitar: Hotaru (2003)

OHP: http://www.girugamesh.jp/jp/
MySpace: http://www.myspace.com/girugamesh
Genre not found
Artist not found
Album not found
Search results not found
Song not found