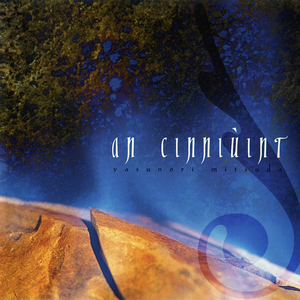 This piece is from the video game Chrono Trigger. It is known by various translated titles: "Battle With Magus", "Dance With Death", "Warlock Battle", etc.

It is played in the game during the first battle with Magus at his castle, the second (optional) battle with him at North Cape, and the battle with Queen Zeal inside the Black Omen. If the player places Magus at the head of the party and then wins a Poyozo Doll in Norstein Bekkler's House of Horrors (at the Guardia Millenial Fair)
Read Full Bio
This piece is from the video game Chrono Trigger. It is known by various translated titles: "Battle With Magus", "Dance With Death", "Warlock Battle", etc.

It is played in the game during the first battle with Magus at his castle, the second (optional) battle with him at North Cape, and the battle with Queen Zeal inside the Black Omen. If the player places Magus at the head of the party and then wins a Poyozo Doll in Norstein Bekkler's House of Horrors (at the Guardia Millenial Fair), then the Doll will be placed at North Cape, where talking to it will also play this theme.
Genre not found
Artist not found
Album not found
Search results not found
Song not found
魔王決戦
光田康典 Lyrics
We have lyrics for these tracks by 光田康典:



Radical Dreamers 幼い手につつんだ ふるえてるその光を ここまでたどってきた 時間のふちをさまよい さがしつづけてきたよ 名前さえ…
予感 どうせ 嫌われるなら 思いきり 嫌われたい 飾り立てた そのやさしさよりも 一つの真実(ほんとう)が 聞きたい いつ…
海と炎の絆 Your fingertips moving gently to my heart The force of life…

The lyrics can frequently be found in the comments below or by filtering for lyric videos.