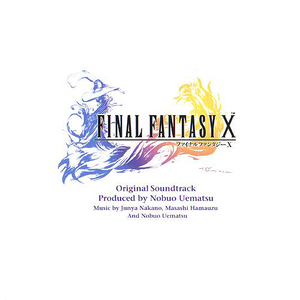 "This is the artist page for the Japanese composer Nobuo Uematsu. If you're look…
Read Full Bio ↴
"This is the artist page for the Japanese composer Nobuo Uematsu. If you're looking for the artist 'FF7', see his redirected profile. To ensure your scrobbles are shown under the correct name, please turn corrections off in your account settings."

--

Nobuo Uematsu (植松伸夫 Uematsu Nobuo) (born March 21, 1959) is a Japanese composer of video game music. He is best known for his work with game developer Squaresoft (now Square Enix), having provided scores for a majority of installments of Square's Final Fantasy series of role-playing games. Uematsu's body of work - composed, in its entirety, on keyboards - is known for its distinct eclecticism, and has secured his status as one of the most popular and beloved composers of video game music in the world.

Nobuo Uematsu was born in Kōchi, Kōchi Prefecture, Japan. A self-taught musician, he began to play the piano when he was eleven or twelve years old, and he did not take any formal piano lessons. After graduating from Kanagawa University, Uematsu played the keyboard in several amateur bands and composed music for television commercials.

When Uematsu was working at a music rental shop in Tokyo, a Square employee asked if he would be interested in creating music for some of the titles they were working on. Although he agreed, Uematsu considered it a side job, and he did not think it would become a full-time career. He said it was a way to make some money on the side, while also keeping his part-time job at the music rental shop. His first score for Square was Cruise Chaser Blassty, released in 1986.

Uematsu enjoyed massive commercial success with the song "Eyes on Me" performed by 王菲 and featured in Final Fantasy VIII. The single sold 400,000 copies, a record for a video game song, and won the "Song of the Year" award at the 1999 Japan Gold Disc Awards. Uematsu was subsequently named in Time Magazine's list of the Top 100 Innovators - Music, and has toured Japan playing classical concerts on several occasions.

His music itself is notoriously eclectic, tracks featured skip between pop-style balladry, to fusion styles incorporating African traditions, to, in recent years, a number of Celtic-influenced recordings and releases. Many of his works also contain elements of progressive rock and hard rock. His formation of The Black Mages, a rock band, in 2003, allowed him to experiment with his own compositions, releasing band renditions of a significant number of tracks from his soundtracks. The Black Mages disbanded in 2010, but Uematsu formed a new band featuring other ex-Black Mages members and some new faces, Earthbound Papas, in its wake.

In 2004, Uematsu formed his own production company, Smile Please, to which Uematsu's compositions for CG-animated film Final Fantasy VII: Advent Children is credited. Uematsu continues to compose for Square Enix and other video game developers, such as Mistwalker. Notably, he worked on the soundtrack for the Nintendo crossover fighting game, Super Smash Bros. Brawl, having composed its main theme.
The Unsent Laugh
植松伸夫 Lyrics
Genre not found
Artist not found
Album not found
Search results not found
Song not found