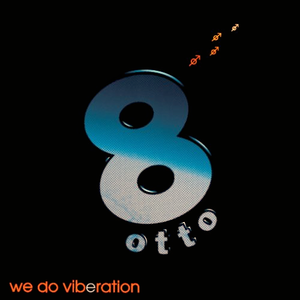 8otto (the "8" is not pronounced) is a four-member rock band hailing from Osaka, Japan. Originally formed by drummer/vocalist Maenosono Masaki and guitarist Ryo in 1999 as Sugar for a dime, the band adopted their current name in 2004, and released their first album we do viberation in 2006. To date, all of their studio albums have been produced by Yoshioka Toshikazu (a.k.a. BohQun) who has also written many of their songs.

Musically, the band has drawn inspiration from bands such as Franz Ferdinand
Read Full Bio
8otto (the "8" is not pronounced) is a four-member rock band hailing from Osaka, Japan. Originally formed by drummer/vocalist Maenosono Masaki and guitarist Ryo in 1999 as Sugar for a dime, the band adopted their current name in 2004, and released their first album we do viberation in 2006. To date, all of their studio albums have been produced by Yoshioka Toshikazu (a.k.a. BohQun) who has also written many of their songs.

Musically, the band has drawn inspiration from bands such as Franz Ferdinand, Ogre You Asshole and Monobright, and is well known for their energetic live performances and Maenosono's unusual position as both drummer and lead vocalist.

Members:

Maenosono Masaki (マエノソノマサキ) – Vocal, drums
Ryo ( リョウ) – Guitar
Seiei Yoshimura ( セイエイヨシムラ) – Guitar
TORA – Bass

Official Webpages:

http://www.livelyup.jp/8otto/
http://www.sonymusic.co.jp/Music/Arch/ARI/8otto/
Genre not found
Artist not found
Album not found
Search results not found
Song not found
We have lyrics for these tracks by 8otto:



0zero 俺らすでに遊び終わって あ、もうすでにこんな時間 合わすなら殴りあって 現状を見る なんでそう見合って 終われば全部持論…
1977 真っ赤で、そう、やり合って 悲劇が生まれた 死ぬ気でやり合った 何かが生まれた かっこがいいって事は 熱いって事だ そこ…
Bomb 愛のままに音にこの身を委ね言う ありのままに神にこの身を委ね言う 君のプライド焼けるくらいどう? We got a…
E 道に迷って信じるままに言う 君に会って 吐く程飲み明かして笑う 絵になって 季節の変わり目の匂いを 身に浴びて 少しもう…
NEW2 人を 金を 充たす 夢は 考え中 考え中 なりゆくままに 人の 夢は 儚い銃 創りだす 僕は 考え中 なりゆ…
Staxx Darling, awful. Giving truffle gets no more feel. Ask me. Y…
絵 道に迷って信じるままに言う 君に会って 吐く程飲み明かして笑う 絵になって 季節の変わり目の匂いを 身に浴びて 少しもう…

The lyrics can frequently be found in the comments below or by filtering for lyric videos.