Louisiana Christmas Day
Aaron Neville Lyrics
Jump to: Overall Meaning | Line by Line Meaning
I'm a family man
I wasn't born to roam
But it seems like every Christmas time
It takes me farther from my home
I love singin' my song, but it get's me down
To hang my stockin' in some hotel
When the fat man comes to town
But, it's alright, it's gonna to be okay
This year I'll be home come a Louisiana Christmas day
Oh, mama, I'm gonna find a way
Your little boy comin' on home to the Louisiana Christmas day
Way up in the bayou there won't be snow
But my friends all envite me 'round
For a Christmas fay do-do
I'm gonna hop a plane or use my thumb
But you best believe I'll be 'round that tree
When Christmas morning comes
Oh, it's alright, it's gonna to be okay
Your little boy comin' on home to the Louisiana Christmas day
Your little boy comin' on home to the Louisiana Christmas day
But, it's alright (alright)
It's gonna be okay (gonna be okay)
I'll be home (I'll be home)
Come a Louisiana Christmas day
Oh, mama (mama), I'm gonna find a way (gonna find a way)
Yeah, I'll be home (I'll be home)
Come a Louisiana Christmas day
It's gonna be alright (alright)
It's gonna be okay (gonna be okay)
I'll be home (I'll be home)
Come a Louisiana Christmas day
Oh, mama (mama), I'm gonna find a way (gonna find a way)
Yeah, I'll be home (I'll be home)
For the Louisiana Christmas day
Overall Meaning
The song "Louisiana Christmas Day" by Aaron Neville is a heartfelt tribute to the joys of spending Christmas at home with loved ones. The opening verse establishes that the singer is a family man who would not normally spend Christmas away from home, but his career as a musician takes him on the road during that time of the year. Hanging his stocking in some hotel brings him down, but he reassures himself that everything will be okay and that he will make it home to Louisiana for Christmas. He expresses his determination to find a way to be there with his mother, and he looks forward to joining his friends for a Christmas celebration in the bayou. The repetition of "it's gonna be okay" and "I'll be home" serves as a mantra of hope and anticipation that accompanies the upbeat guitar riffs and the gospel-style harmonies.
The chorus is catchy and memorable, emphasizing the core message of the song: that the singer's longing for his home and family will be fulfilled on Louisiana Christmas Day. The motif of homecoming is a common one in Christmas songs, but Neville captures the spirit of his native state with references to the bayou, the lack of snow, and the local traditions of the fay do-do. The lyrics are simple and direct, but they convey a deep emotional attachment to the place and the people that define the singer's identity. The repetition of the phrase "your little boy coming on home" at the end reinforces the sense of belonging and affection that the singer feels for his hometown.
Overall, "Louisiana Christmas Day" is a cheerful and optimistic song that celebrates the power of home and community to overcome distance and hardship. Its catchy melody and upbeat tempo make it a great addition to any Christmas playlist, and its message of hope and companionship resonates with people of all ages and backgrounds.

Line by Line Meaning
I'm a family man
I prioritize my family and love spending time with them
I wasn't born to roam
I don't have a natural inclination to travel or wander
But it seems like every Christmas time It takes me farther from my home
Despite my desire to be close to my family during the holidays, circumstances often lead me away from home
I love singin' my song, but it gets me down To hang my stockin' in some hotel When the fat man comes to town
I enjoy performing music, but it's sad to be away from home during Christmas, especially when I have to hang my stocking in a hotel room far from my loved ones
But, it's alright, it's gonna be okay This year I'll be home come a Louisiana Christmas day Oh, mama, I'm gonna find a way Your little boy comin' on home to the Louisiana Christmas day
Despite the challenges, I am determined to make it home to Louisiana for Christmas and I promise my mother that I will find a way to be there
Way up in the bayou there won't be snow But my friends all invite me 'round For a Christmas fay do-do
Although there won't be snow, my friends in the bayou have invited me to a Christmas celebration
I'm gonna hop a plane or use my thumb But you best believe I'll be 'round that tree When Christmas morning comes
I am willing to do whatever it takes to make it back home, even if that means hitchhiking or catching a flight. I want to be there to open gifts and spend time with my family on Christmas morning
It's gonna be alright (alright) It's gonna be okay (gonna be okay) I'll be home (I'll be home) Come a Louisiana Christmas day Oh, mama (mama), I'm gonna find a way (gonna find a way) Yeah, I'll be home (I'll be home) Come a Louisiana Christmas day
Despite the difficulties, I am confident that everything will work out and I will arrive home in Louisiana on Christmas Day
Lyrics © Universal Music Publishing Group
Written by: JIM COX

Lyrics Licensed & Provided by LyricFind
To comment on or correct specific content,
highlight it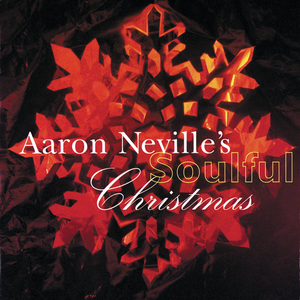 Aaron Neville (born January 24, 1941, New Orleans, Louisiana) is an American soul and R&B singer and musician. He made his debut in 1966 with the hit single Tell It Like It Is, a Number One hit on the Billboard R&B charts. From 1977 he performed as part of The Neville Brothers with his siblings, Art Neville, Charles Neville, Cyril Neville & Ivan Neville.

Neville charted again, in 1989, when he collaborated with Linda Ronstadt on three consecutive duets: Don't Know Much
Read Full Bio
Aaron Neville (born January 24, 1941, New Orleans, Louisiana) is an American soul and R&B singer and musician. He made his debut in 1966 with the hit single Tell It Like It Is, a Number One hit on the Billboard R&B charts. From 1977 he performed as part of The Neville Brothers with his siblings, Art Neville, Charles Neville, Cyril Neville & Ivan Neville.

Neville charted again, in 1989, when he collaborated with Linda Ronstadt on three consecutive duets: Don't Know Much, All My Life, and When Something Is Wrong with My Baby, the first two reached Number One on the Adult Contemporary charts. Neville has released more than 20 singles, including three Number Ones on the Adult Contemporary format, and a fourth on the R&B format.

His other hits have included Everybody Plays the Fool, his successful 1991 cover of the 1972 Main Ingredient song, that reached #8 on the Hot 100; Don't Take Away My Heaven, Hercules and Can't Stop My Heart From Loving You (The Rain Song). Neville's biggest solo successes have been on the Adult Contemporary chart, where "Don't Know Much," "All My Life," and "Everybody Plays the Fool" all reached Number One.

Aaron signed to SonyBMG's new Burgundy Records label in late 2005 and recorded an album of songs by Otis Redding, Marvin Gaye, Curtis Mayfield, Sam Cooke and others for Bring It On Home...The Soul Classics, released on September 19, 2006. The album, produced by Stewart Levine, features collaborations between Neville and Chaka Khan, Mavis Staples, Chris Botti, David Sanborn, Art Neville, and others. The album's first single was a remake of The Impressions' 1963 classic It's All Right.

On October 27, 2006, Neville made a guest appearance on an episode of the soap opera The Young and the Restless. He sang Stand By Me" and Ain't No Sunshine, from his album, Bring It on Home … The Soul Classics. In 2008 he released Gold, which includes a double album of his hits.

http://www.aaronneville.com
Genre not found
Artist not found
Album not found
Search results not found
Song not found