Do you remember when our trust use to be fucking gold?
You stole my heart, Its going once, Its going Twice, Its fucking sold
I keep friends close, I'll hold you on every lie you've told
This is way that i feel, your games are getting fucking old
I'll change my pitch just start a fucking new bitch
I turned my life around i did it just for you bitch
Is it me or him? its time to fucking choose bitch
Your fucking kidding me, what else you gonna lose bitch noww
This is over
It started with you,
It ended with me
I'll make this easy for you
Its time for me to leave
I'll be the man
And you'll be the girl
You fuck with my life
I'll fuck up your world
We had it all
But you had your fun
This is the joke
That we have become
What is the point of being sober when i'm not okay
I'll take everything back so you can have it your way
You leave me breathless lost without a word to say
I can't believe where we stand at the end of the day
Im not okay, with you leaving me
Your still apart of me
I'll break it down bitch
Pick up your head, stop staring at the ground bitch
Bring back the bass.
And make it count bitch
Just let them know
That they'll be seeing you around bitch
Let them know
You'll be seeing me around
You fucking bitch. (power up)
Was it worth it? Are you perfect? I get this feeling that you'll never be worth it
Contributed by Jasmine R. Suggest a correction in the comments below.
To comment on specific lyrics,
highlight them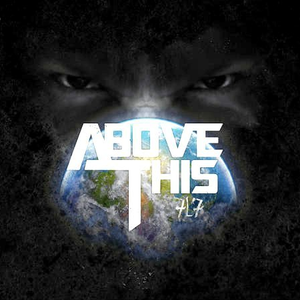 Shawn O'Brien - Vocals/Badassery
Thomas Buser - Lead Guitar
Wes Jenkins - Rhythm Guitar
Brandon Lawrance - Bass/Synth
Johnny Bay - Drums/Machine

I myself, Shawn O'Brien and my boy Thomas Buser started this project almost half a year ago. At first it was kind of a joke, we lived pretty far from each other but we knew we had something good going on here. The word "Underrated" perfectly defines us. Not very many people knew of us half a year ago. We had released a couple of singles online and they sounded pretty good in other peoples opinions.
Read Full Bio
Shawn O'Brien - Vocals/Badassery
Thomas Buser - Lead Guitar
Wes Jenkins - Rhythm Guitar
Brandon Lawrance - Bass/Synth
Johnny Bay - Drums/Machine

I myself, Shawn O'Brien and my boy Thomas Buser started this project almost half a year ago. At first it was kind of a joke, we lived pretty far from each other but we knew we had something good going on here. The word "Underrated" perfectly defines us. Not very many people knew of us half a year ago. We had released a couple of singles online and they sounded pretty good in other peoples opinions. When I decided that i was going to become a solo artist almost a year ago I had set up several different projects across the nation with many different people. But none of those projects had topped "Above This". The name comes from the experience that one may face when dealing with rejection, misjudgment, or denial from his/her friends or family. When i first got kicked out of my first legit band almost 2 years ago i had told myself that would not join another band anytime soon and i have stuck to my word. In my personal opinion, a band is a family. Friends are dedicated to work together to bring their talents to the table to make music for other bystanders to listen and enjoy and in the long run relate to the given lyrics. But honestly they have to have a love for the music and what they do. In my experience i lacked those qualities. I was young, fresh in the game, and to be honest i just wanted to have fun. But this is a different game now.

All of us members in ABOVE THIS love this kind of music. Its what we grew up listening to. Now we just wanna give back to our communities and to the fellow friends and new people who listen to this music or may be introduced to this kind of music. So sit back, shut up, quit the hating, and give our music a listen. I can guarantee you, YOU WON'T BE DISAPPOINTED
Genre not found
Artist not found
Album not found
Search results not found
Song not found